For the weekend when we were up in Granite Bay we went up to the Thompson's side family cabin at Silver Lake for the Labor day weekend. My brother, Rick, and his family came up with us and we had such a blast. (I am missing some pics since they are on my Mom's camera, so I will add them to this post when I get them.) Thanks Mom and Dad for such a great weekend!
Papa Rick with Hudson, Crew and Chris in the Canoe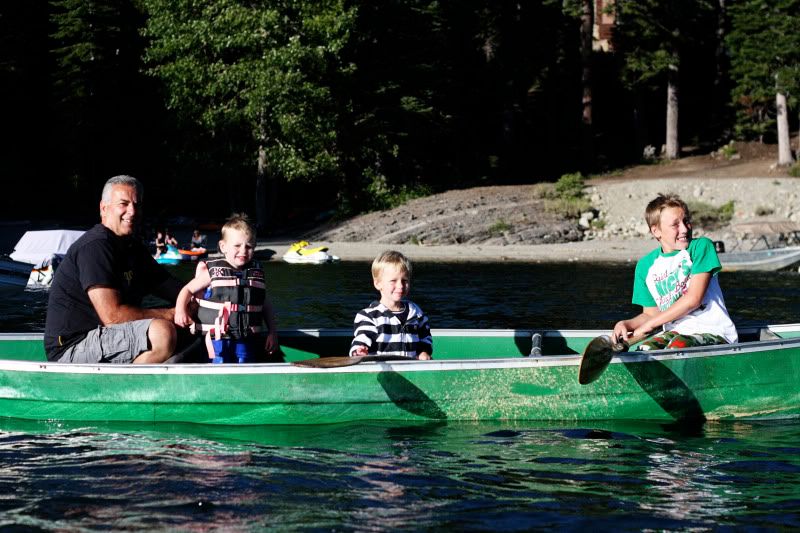 Chris and Uncle Wyatt tubing...they came back with not a single drop of water on them!
Little Huddie
The boys loved the jet-ski's. Both Crew and Hud thought it was so fun to drive all by themselves.
Crew showing his BIG muscles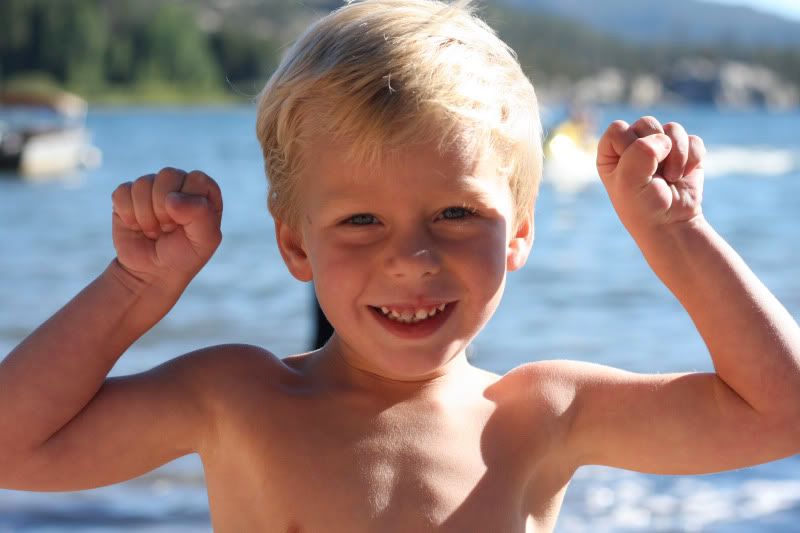 Kelly (my sister-in-law), Wyatt and Kendal (my niece) hanging out on the beach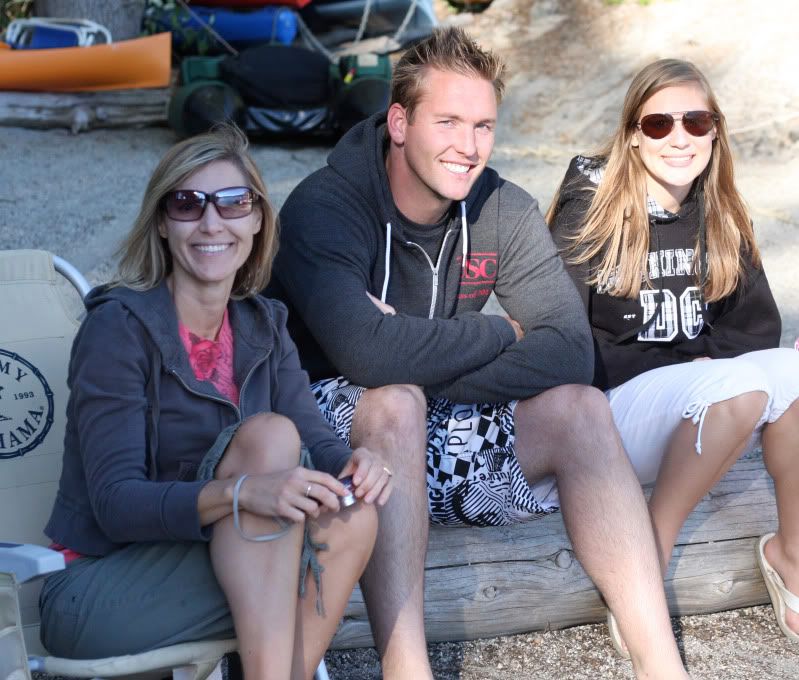 Cole (my nephew) and his friend "Mo" fishing...Mo caught one, then Carsyn caught two later that day.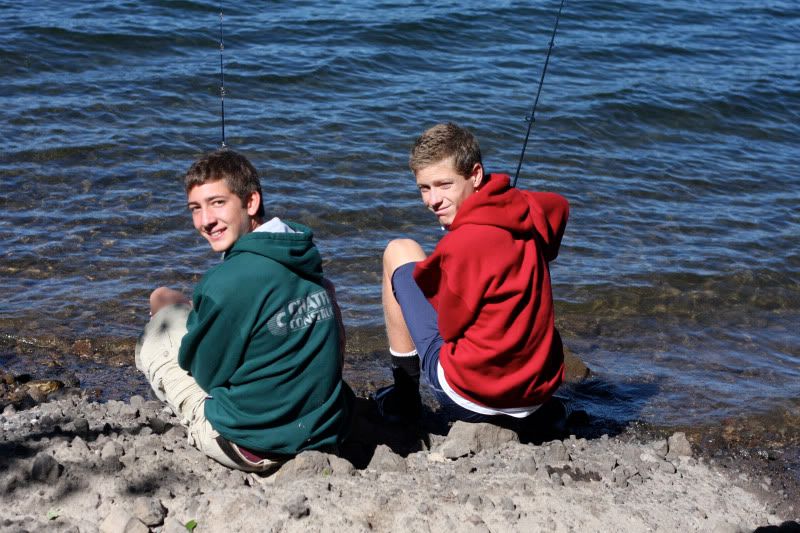 Best Cousins...Chris and Crew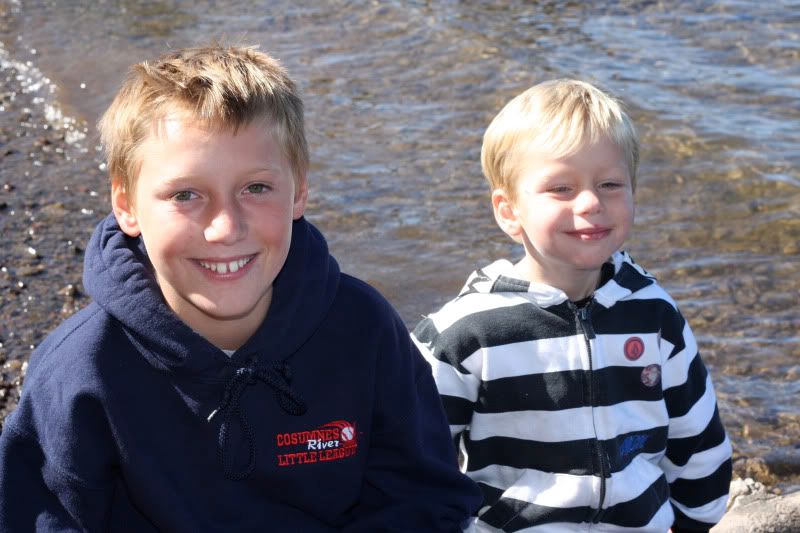 Dad and Wyatt fishing with Crew's new "CARS" fishing pole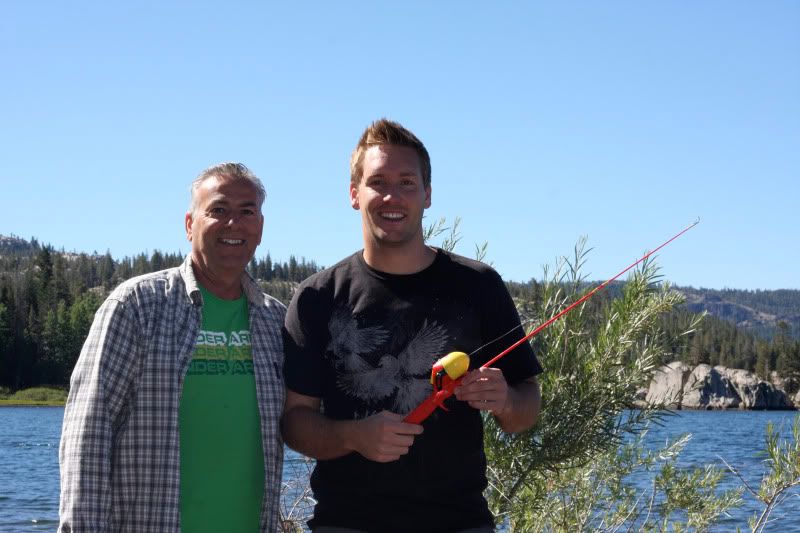 This is Hudson's new "dirty look" face he does all the time when he is mad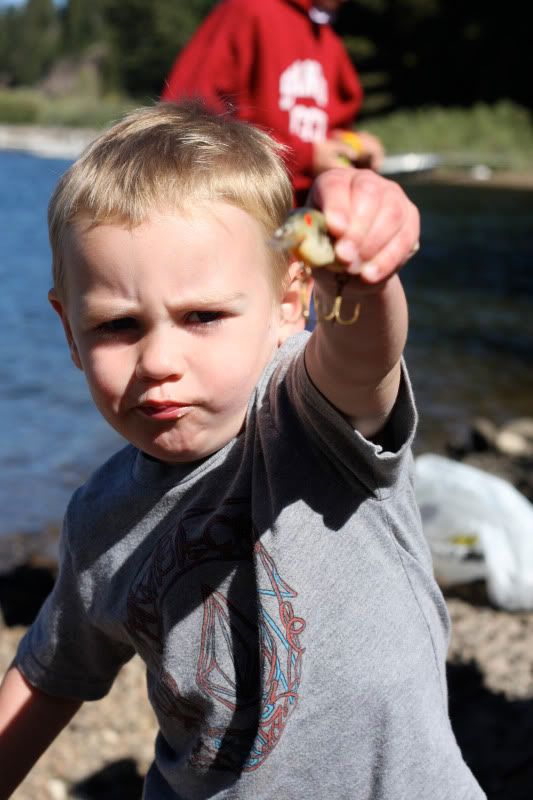 Crew and Hudson with the fish we caught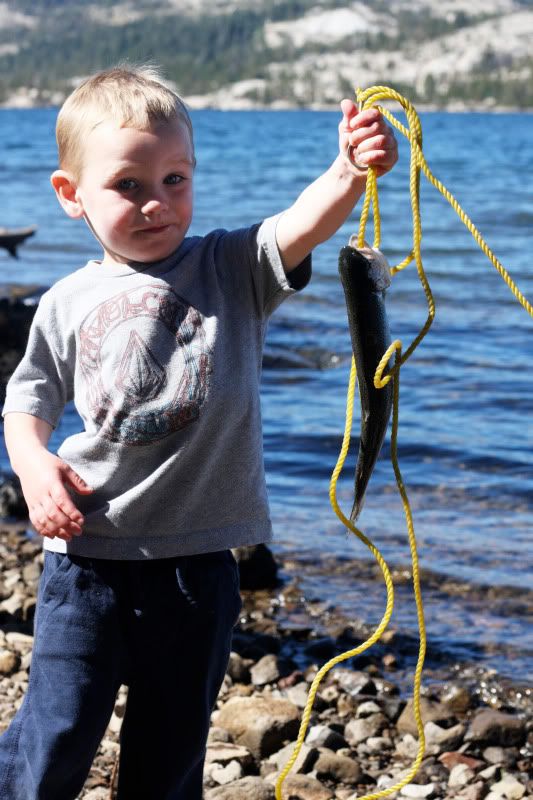 Crew and Chis tubing again...these two loved the tube!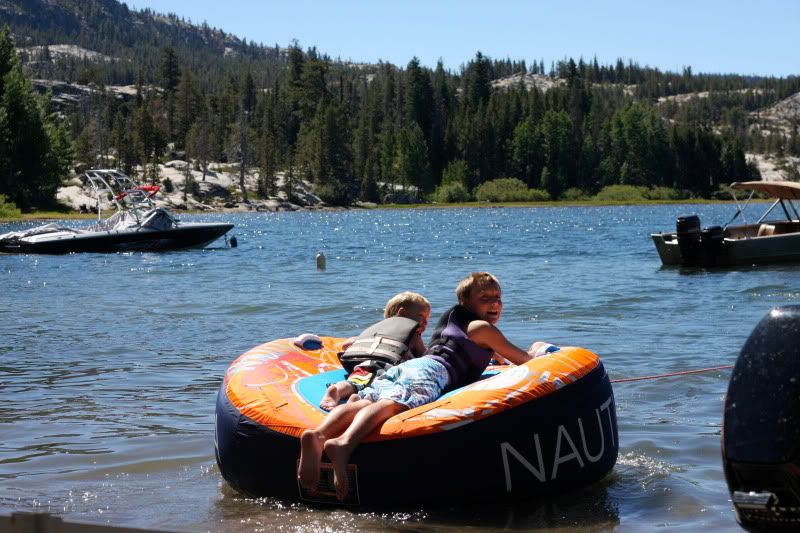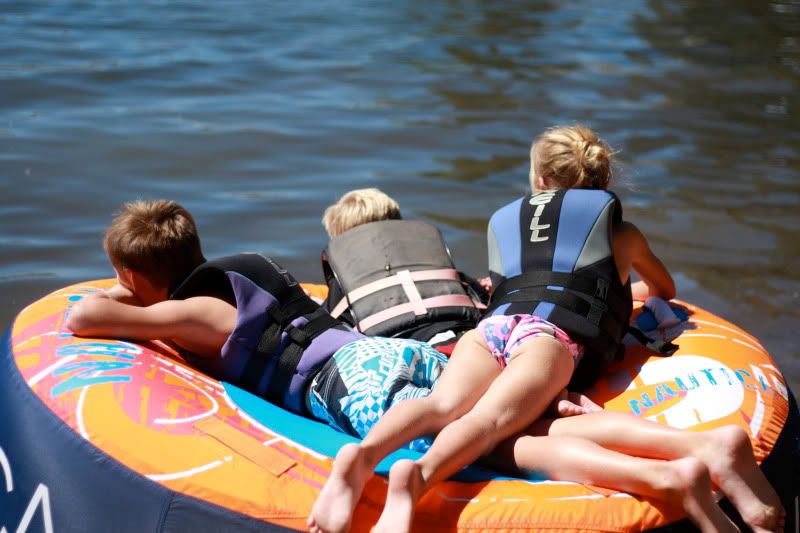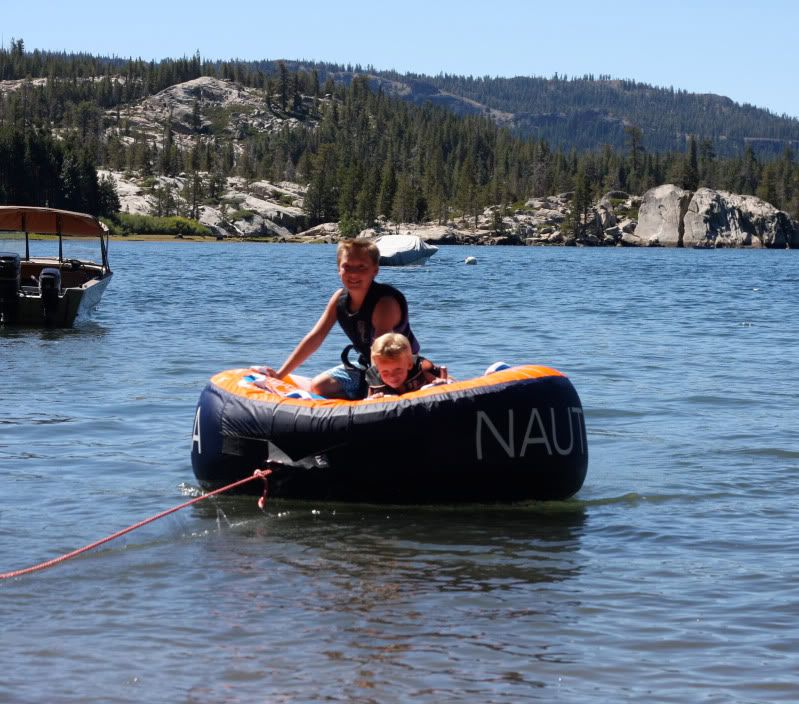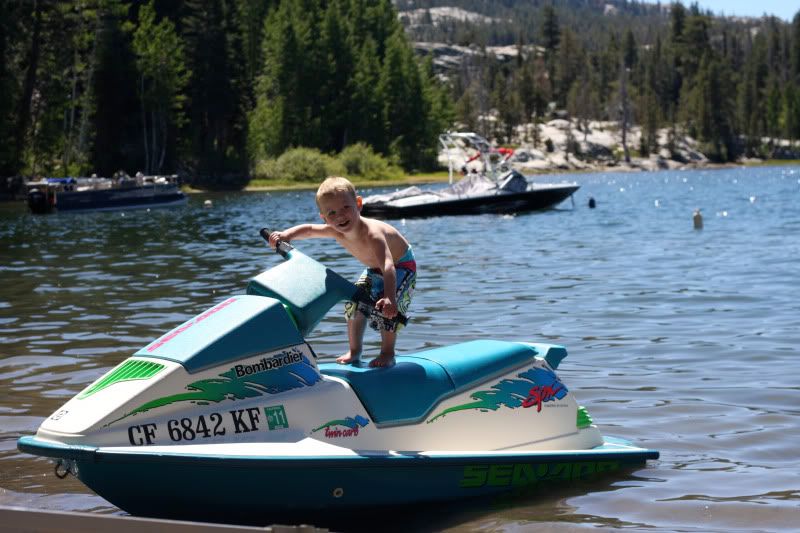 Papa Rick helping Crew learn how to ski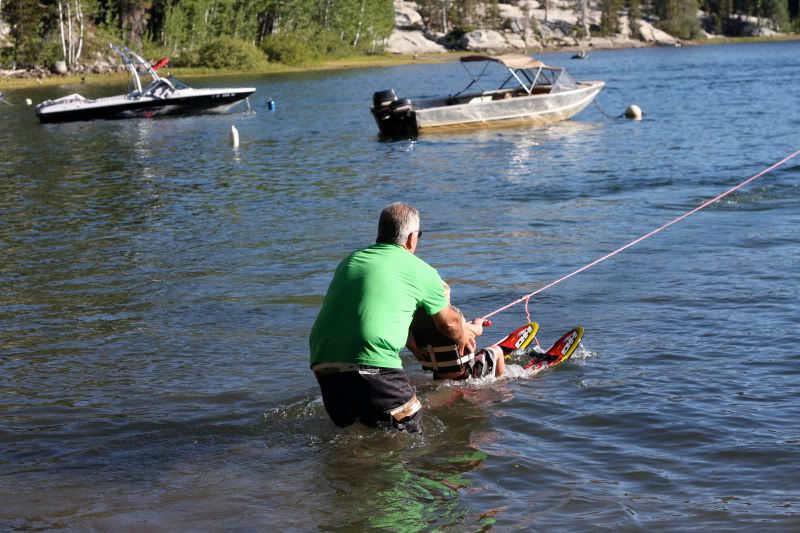 Carsyn, Mo and Cole with the trout we caught. Papa Rick seasoned them up and grilled them for us...Crew devoured a whole fish all by himself.