Since Wyatt only gets a few weeks off each year from school we try to fit as much in as possible in the little amount of time he has off. On August 12-19 we went to Oahu with out the kiddos and had such a good time. Thanks Mom and Dad for watching Crew and thanks Lisa for watching Hudson. A few days after we got home from Hawaii we took off and drove to Arizona with the boys to spend some time with Nana and Papa. We then took off again a few days later to Granite Bay (northern Cal) to spend some time with my parents at their house and at our family cabin on Silver Lake. We have been go, go, go....and I think I am finally ready to be home for sometime and am ready for my boys to get back on a schedule.
Our Rental Car #1: Chrysler Sebring (after the first day we had to return it because the top wouldn't go down and it was shifting all crazy) So we "upgraded" to a Ford Mustang Convertible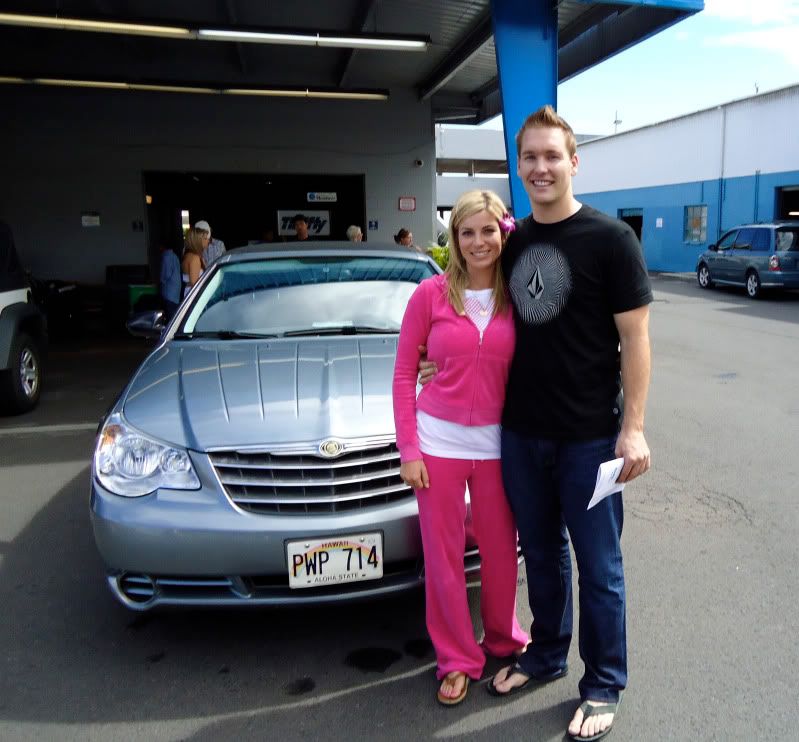 Eating lunch at our favorite...Aloha Sushi. So good, fresh and cheap!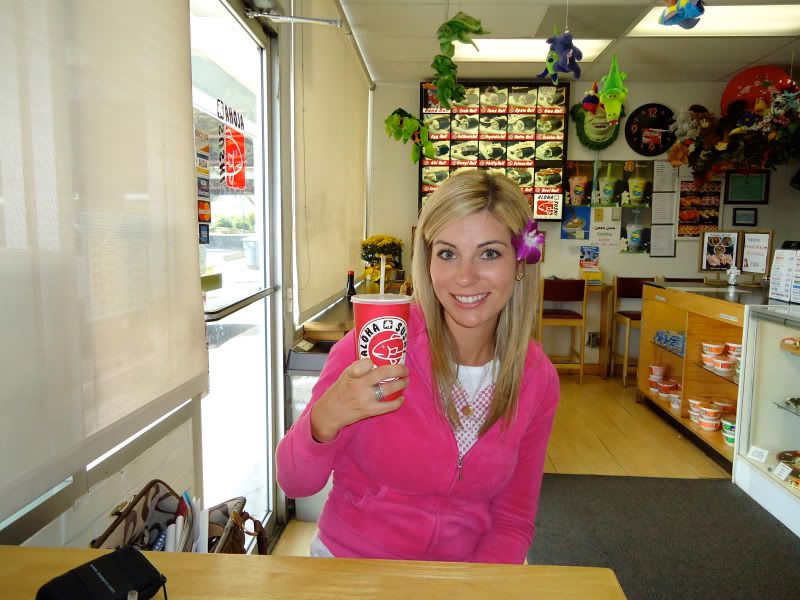 We met up with my friend Courtney and her hubby at Puka Dogs for a snack...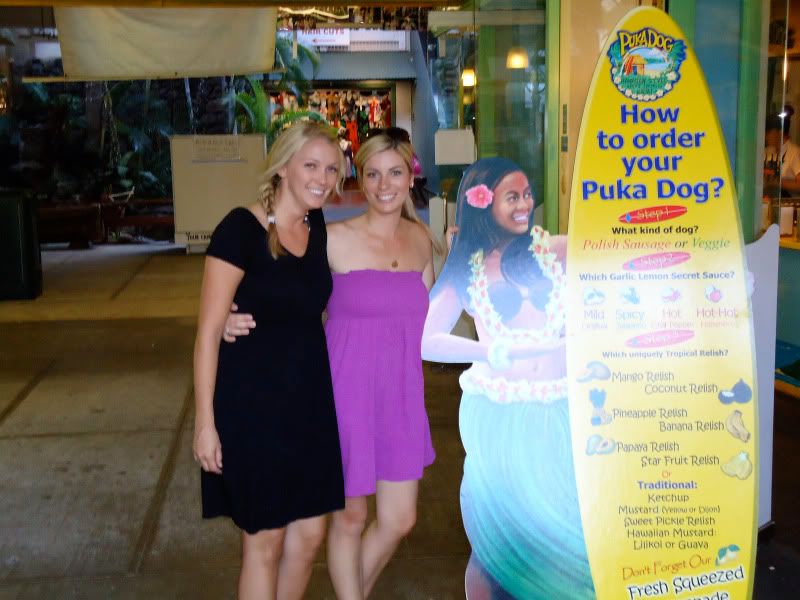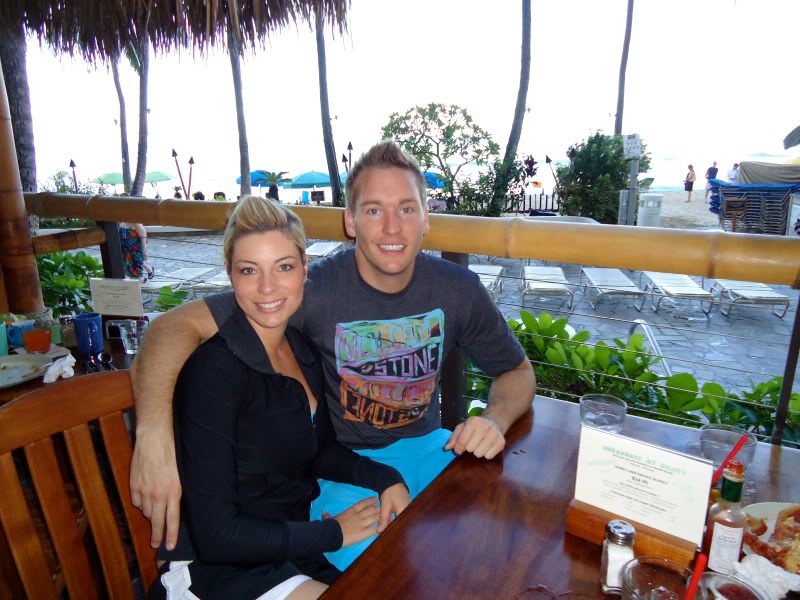 At Pearl Harbor...Wyatt was born on Pearl Harbor day so I made him get a picture by this sign: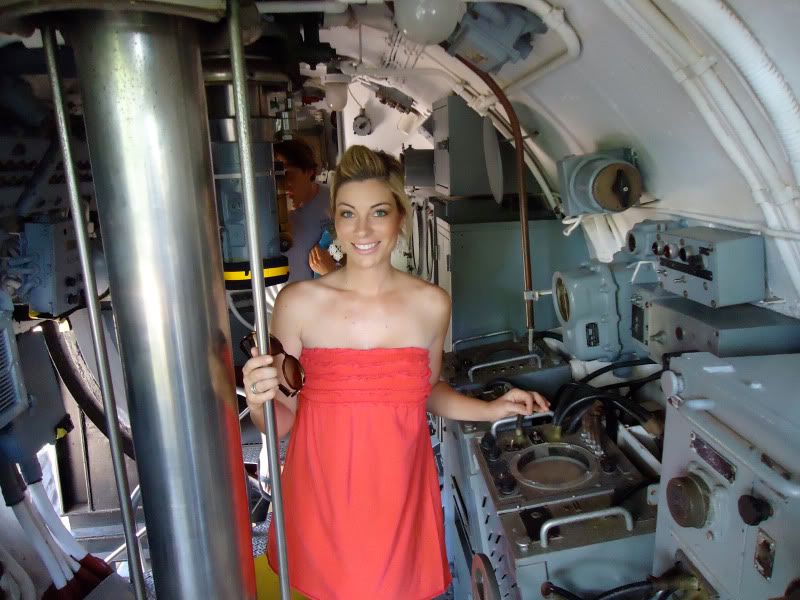 Hanuma Bay Snorkeling (Shark's Cove snorkeling was so much better. We swam with turtles and sting rays)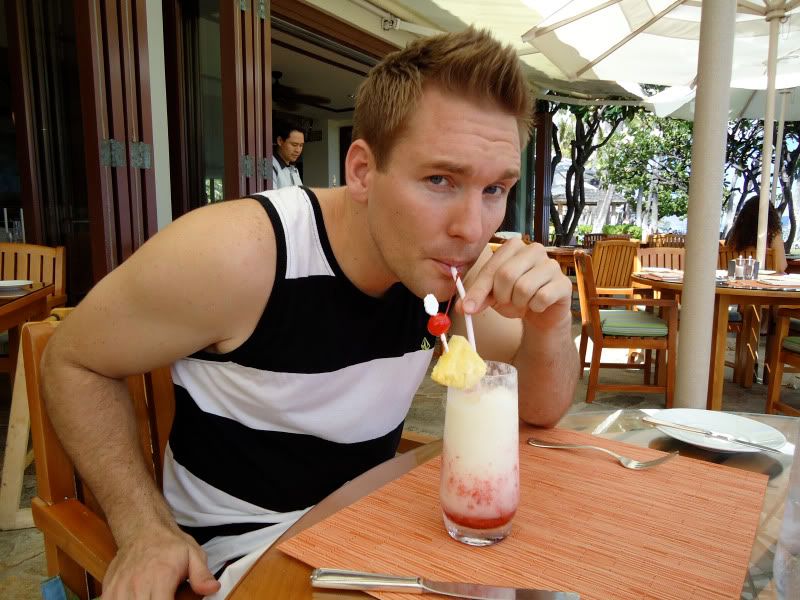 On our way up to Diamondhead we spotted a cute little farmers market so we decided to stop and walk around. We got some amazing fresh corn that was too die for!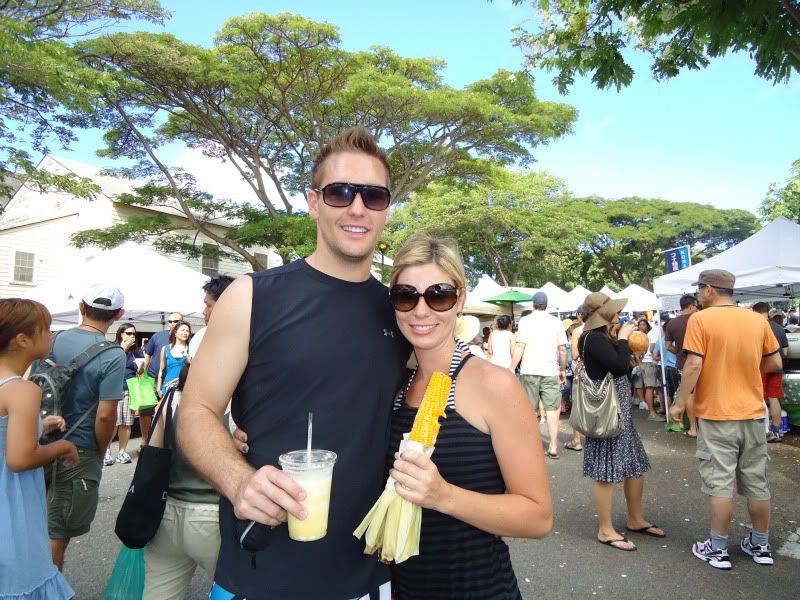 We hiked up to a little waterfall called Manoa Falls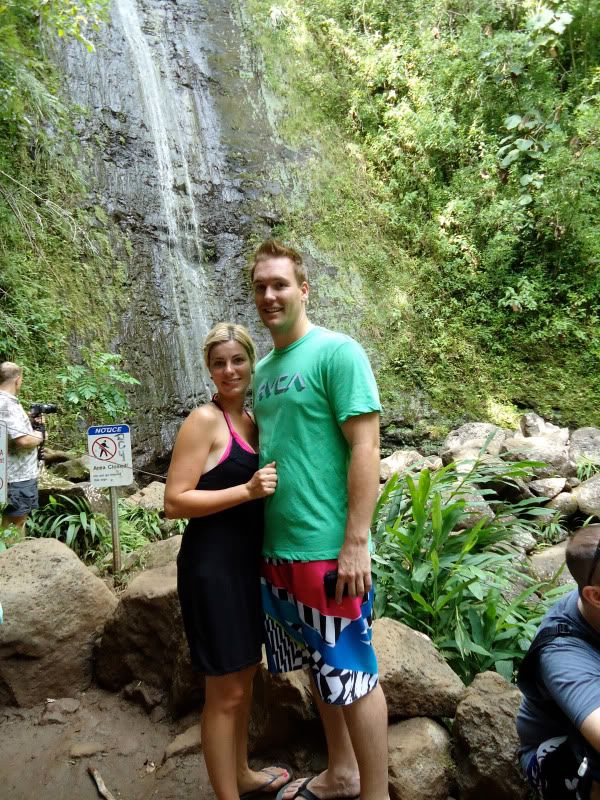 Dinner at yummy Hula Grill on Waikiki Beach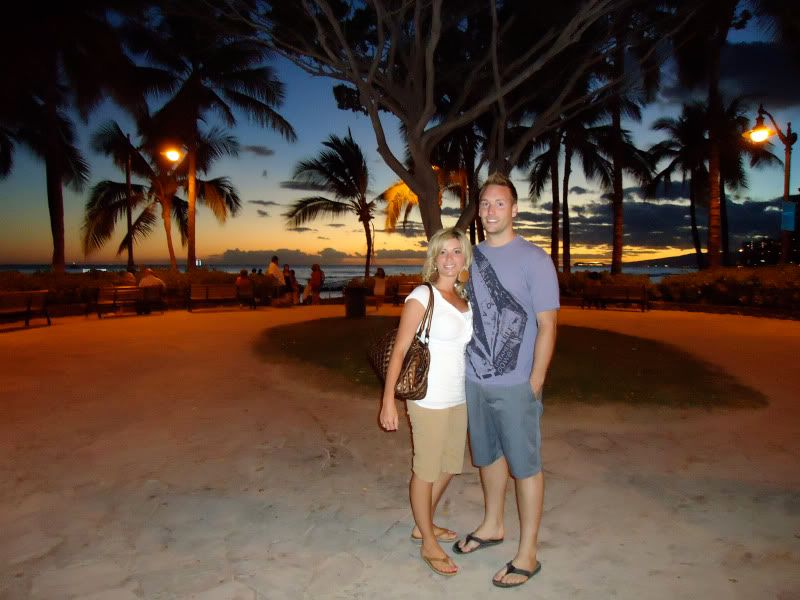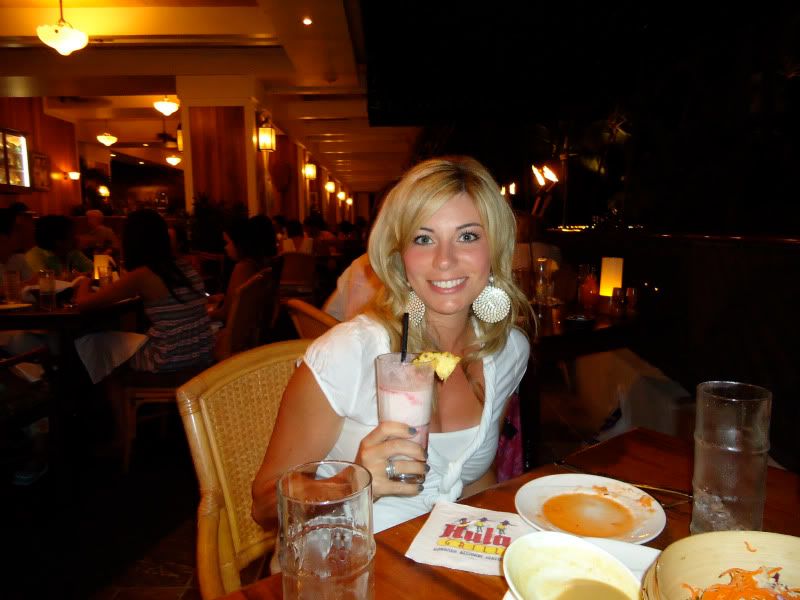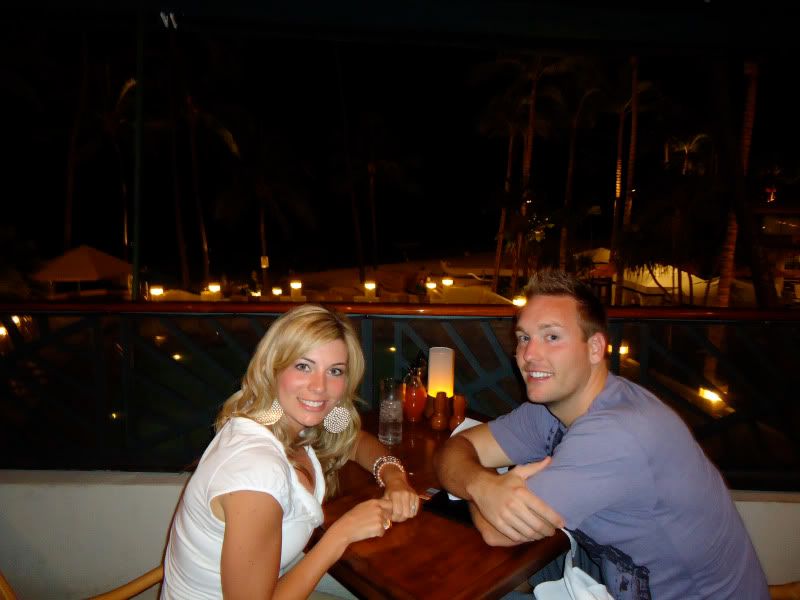 This is the beautiful view from our Hotel
At the Dole Pineapple Plantation, we rode the train, walked around the gift shop and of course had to get a pineapple ice cream.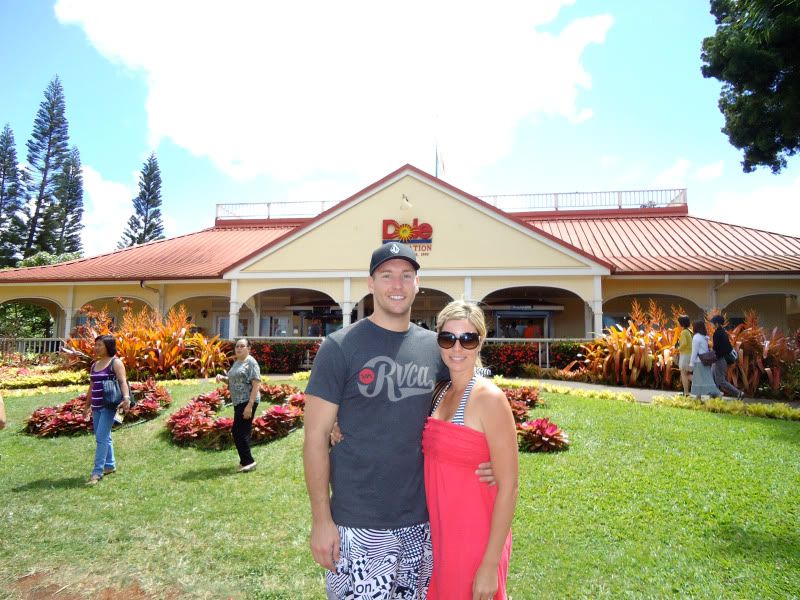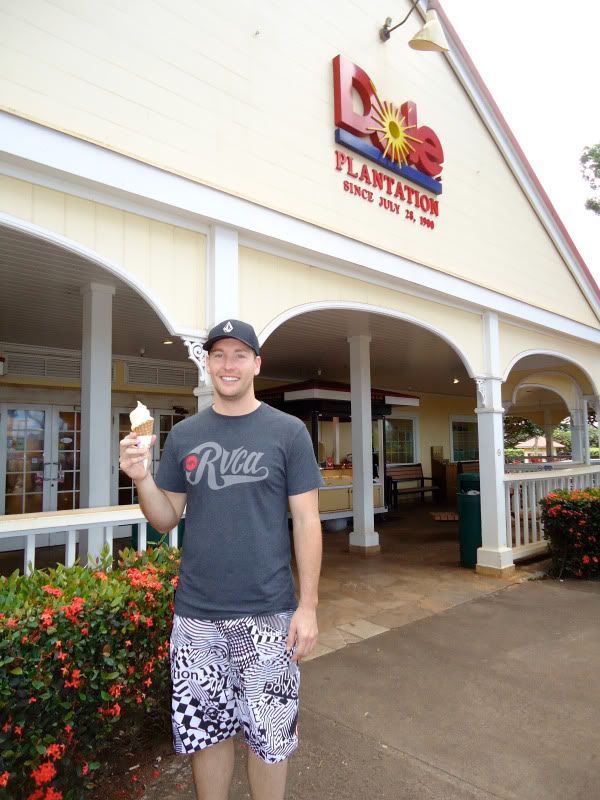 On our drive to the North Shore where we stayed for the last 4 days of our trip...beautiful!!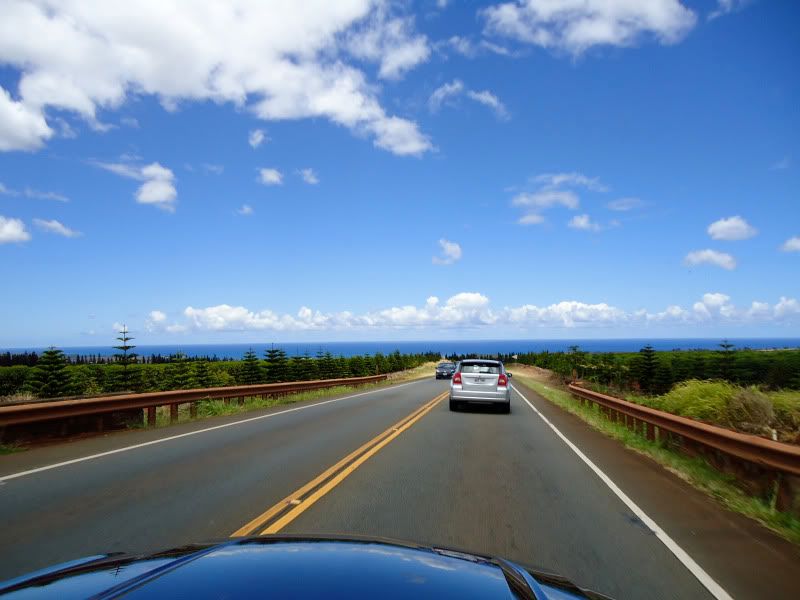 My favorite trees in Hawaii...Plumeria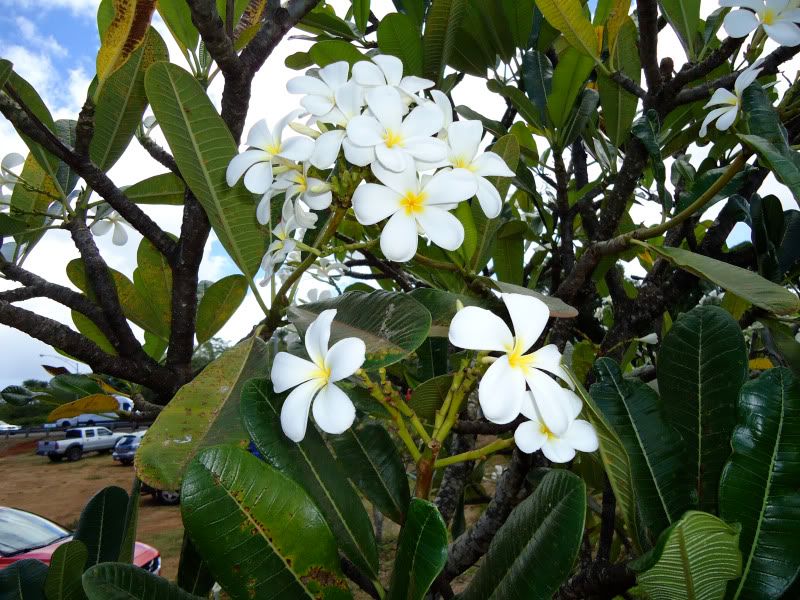 Eating lunch at Giovanni's Shrimp Truck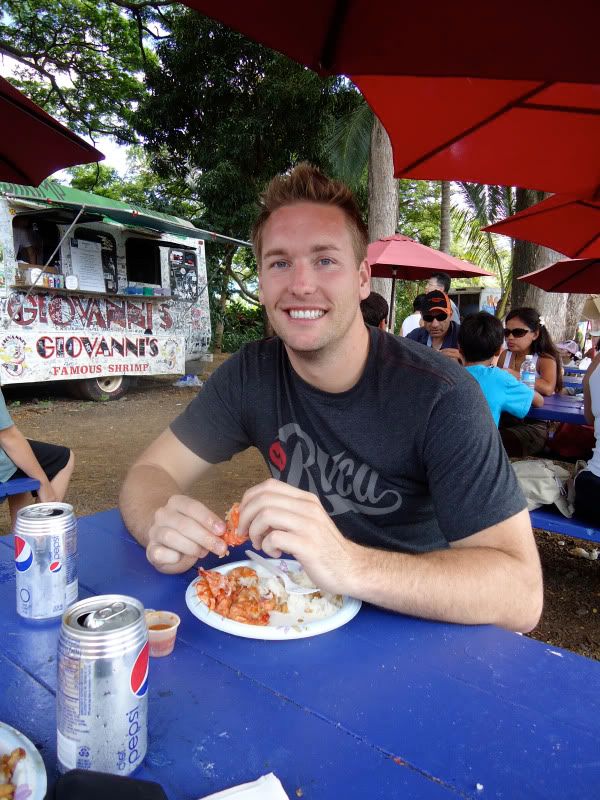 Wyatt really wanted to go Swimming with the Sharks and I was fine with just staying in the boat and watching but o course Wyatt and the Captains some how talked me into actually getting in the cage. I am so glad that I did...it was such a neat experience.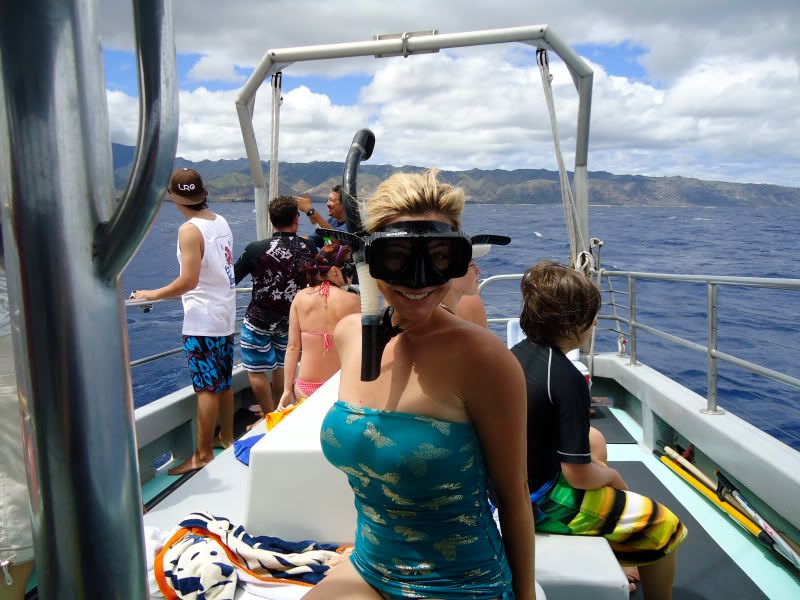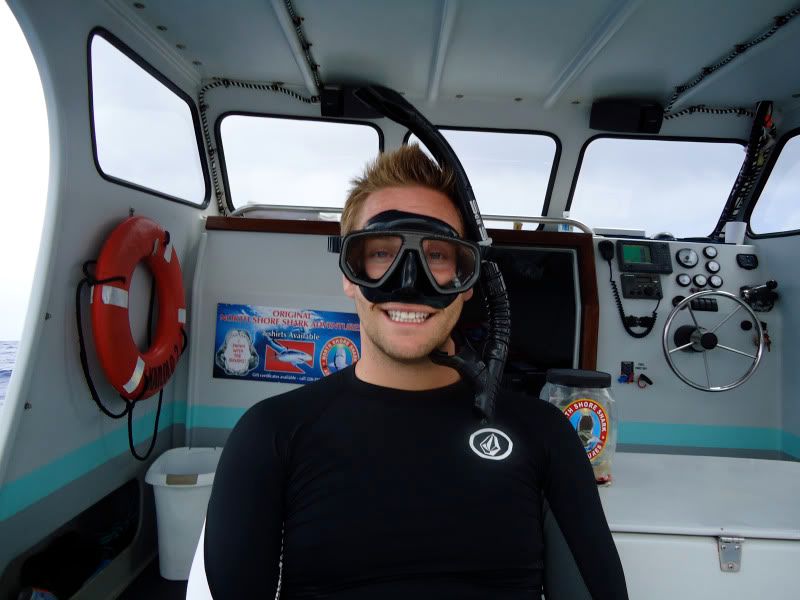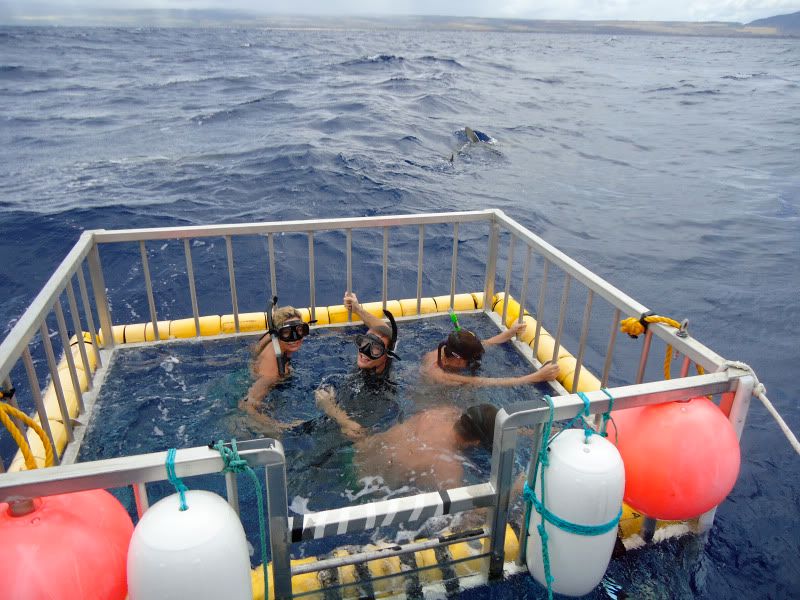 Hanging out in Haliewa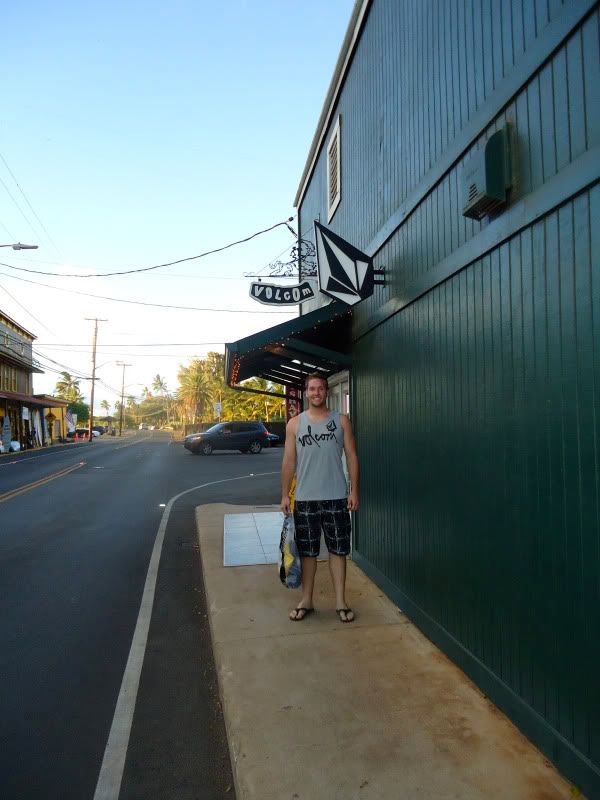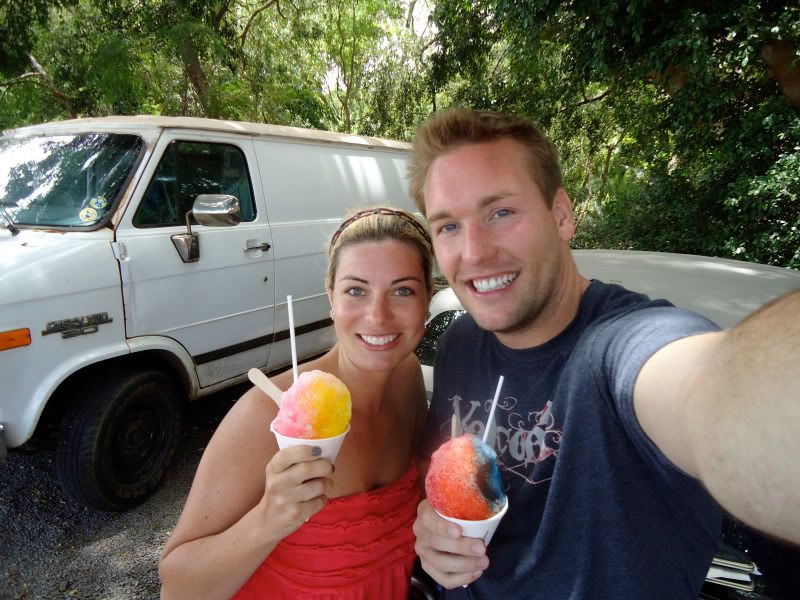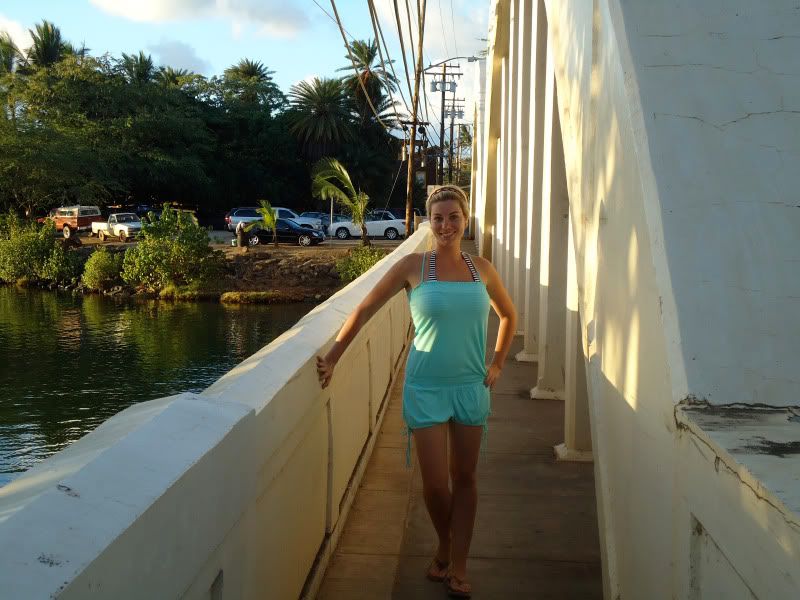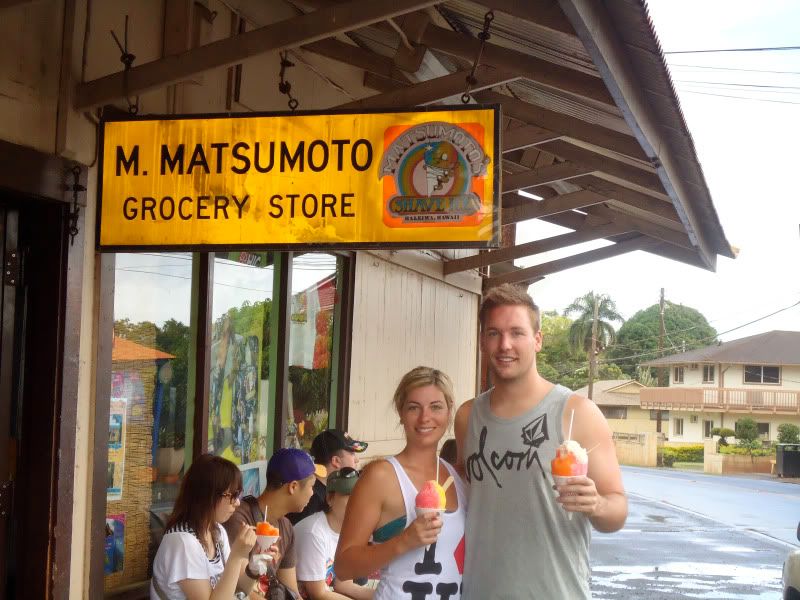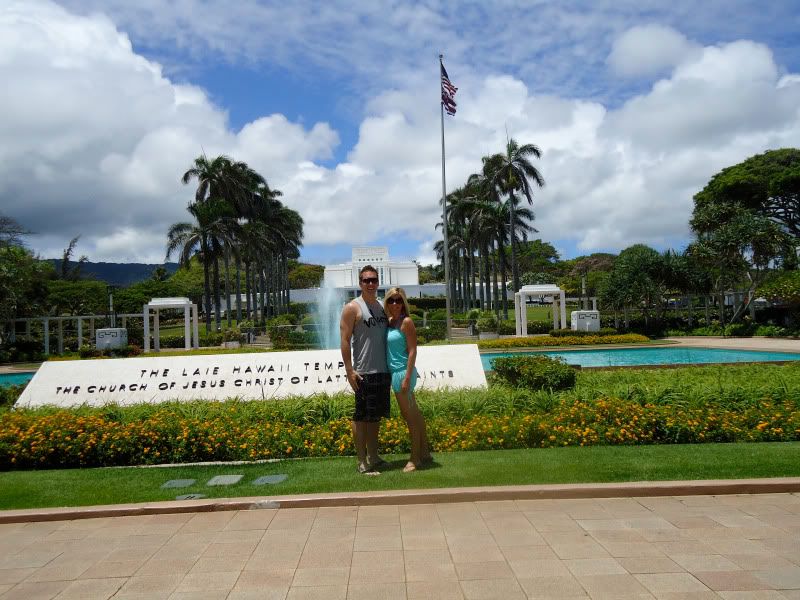 Polynesian Cultural Center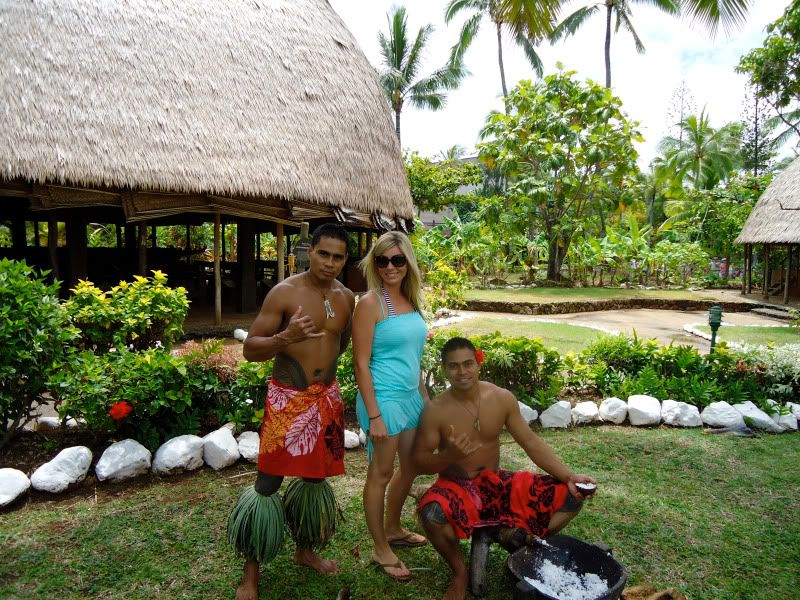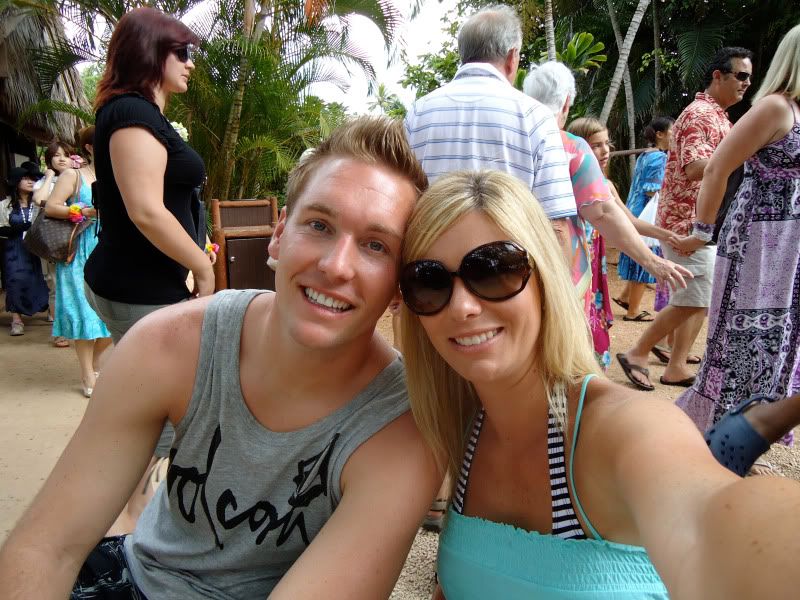 Enjoying the Luau at the Polynesian Cultural Center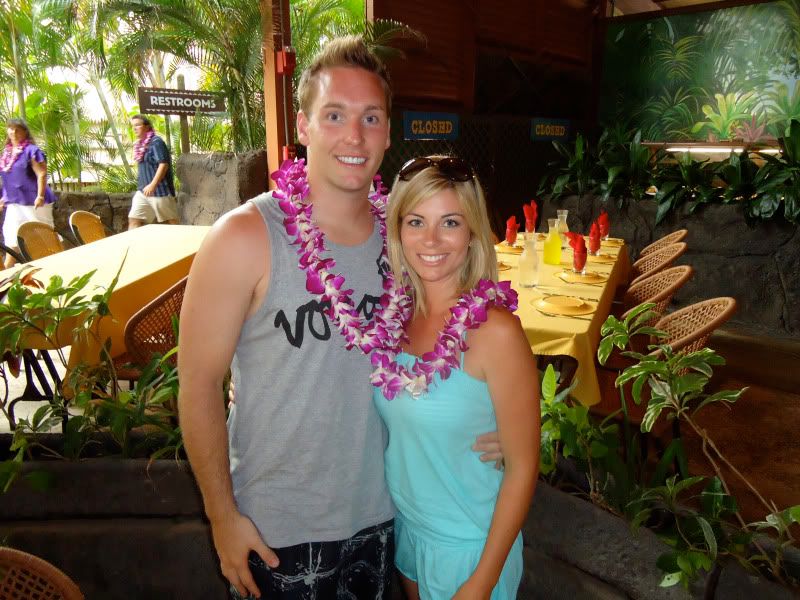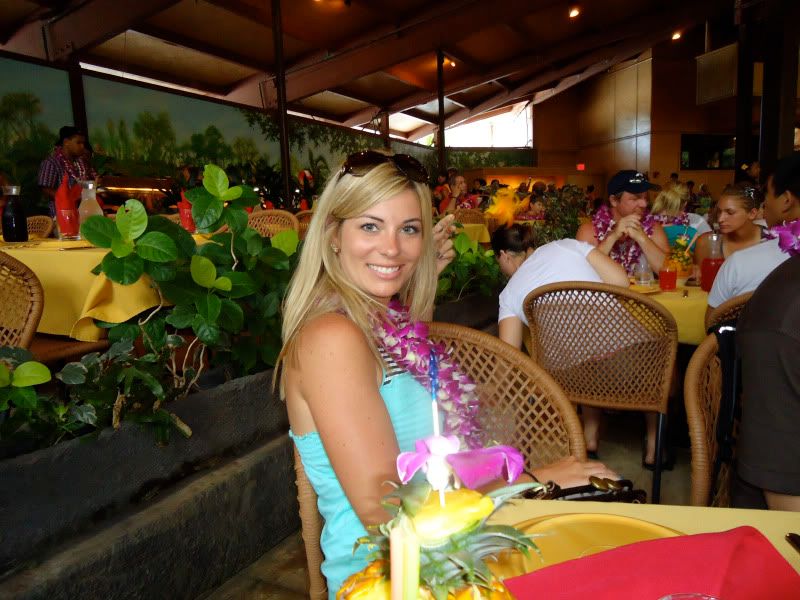 Sunset Beach...our little apartment we stayed in was overlooking this beach. We loved it!
Enjoying at fabulous dinner at LiBuenos in Haliewa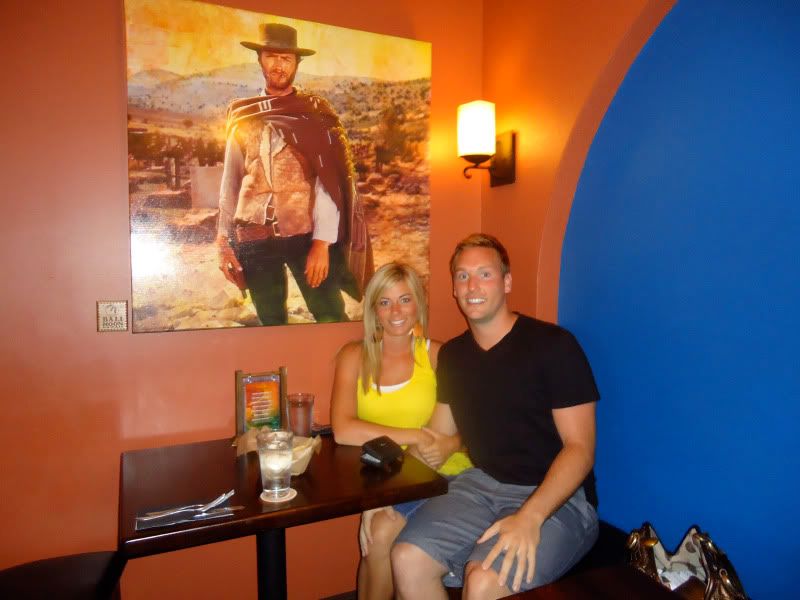 This is the cute little apartment we stayed at on the North Shore overlooking Sunset Beach and less than a 2 min. bike ride to Ted's Bakery.