After we got home from Hawaii, we decided to take the kids over to Arizona so we could spend some time with Wyatt's parents. We had a blast swimming all day, getting our Tia Rosas's fix, scoring at Last Chance, meeting up with friends for dinner, and taking the boys and their cousin Weston to Sunsplash. Thanks Nana and Papa for showing us such a good time!
Swimming with Daddy...we swam all day Everyday.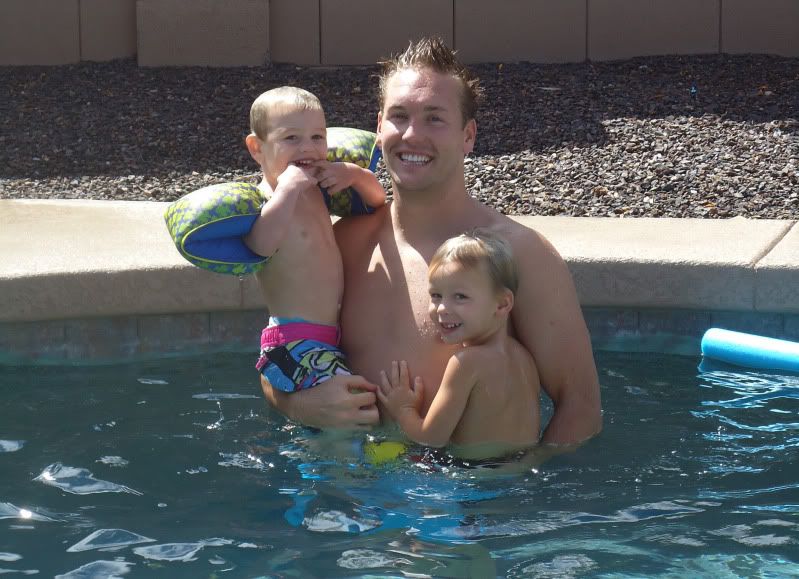 Fun at Joe's BBQ with Crew and his "girlfriend" Bryten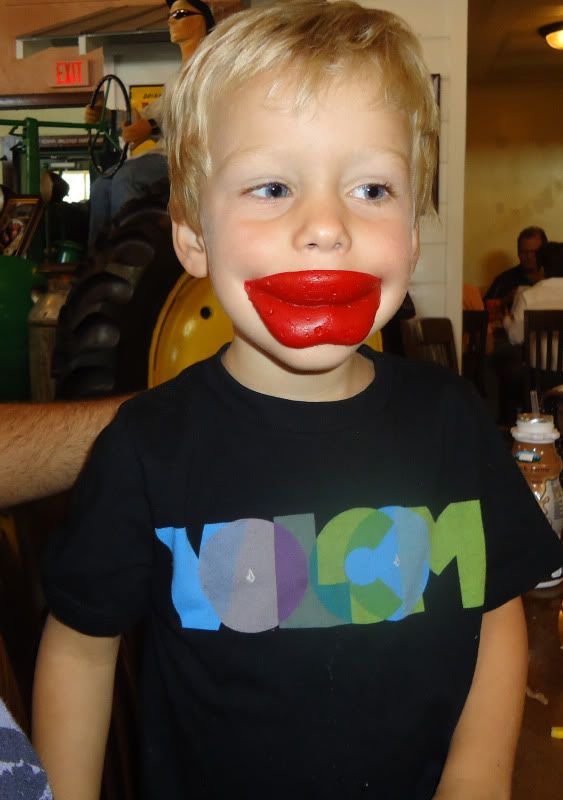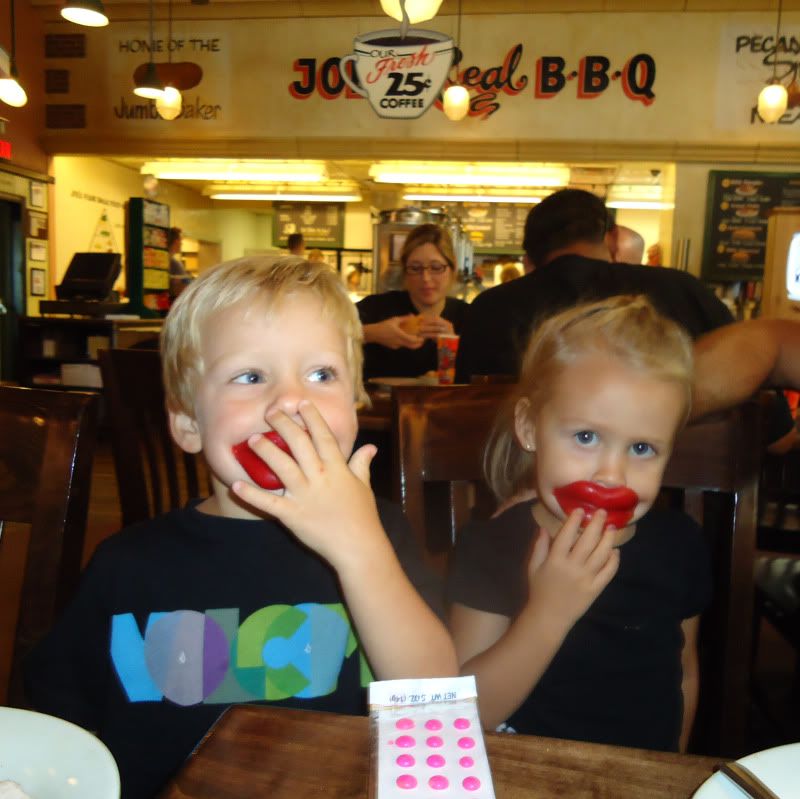 Crew and Huddie swimming with Mommy. Wyatt was giving me a hard time that I don't "play" with the boys in the pool so I decided to show him how to have some real fun!
Crew and Hudson with Papa D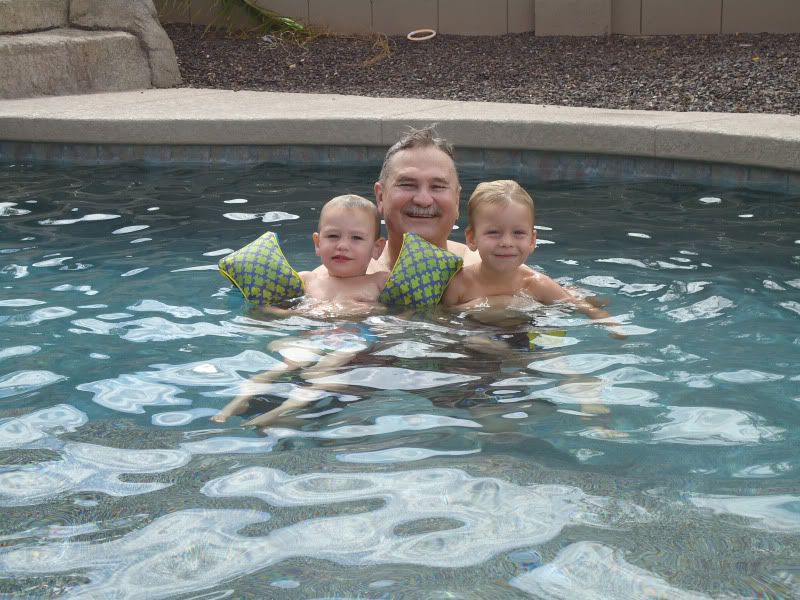 Huddie and Graham-5 months apart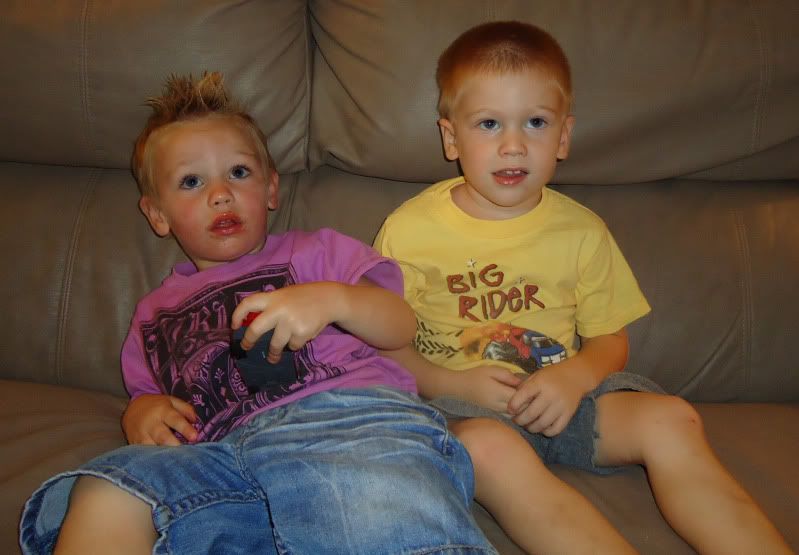 Bristol and Crew playing on their new bunk bed