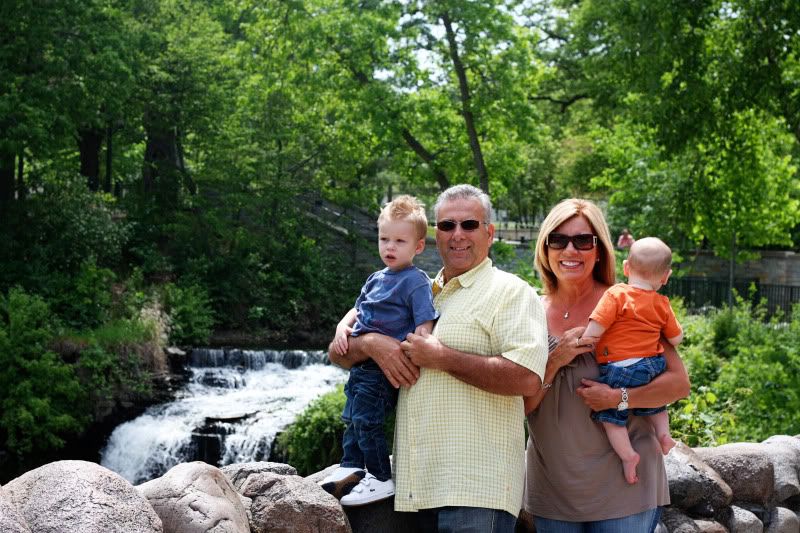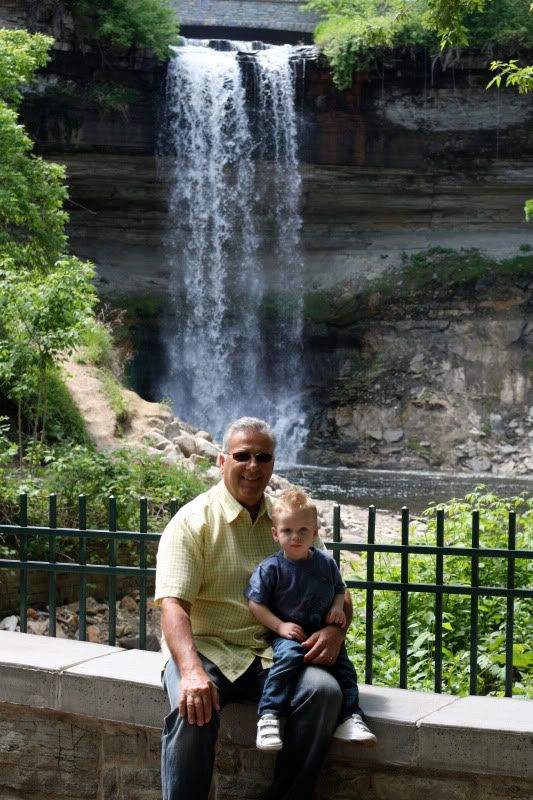 We found this pretty waterfall and Crew loved all the caterpillers everywhere.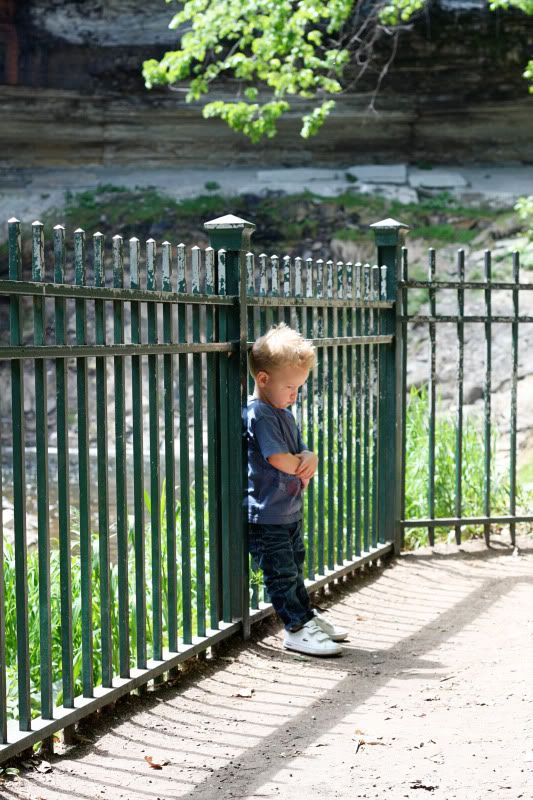 This is Crew's new little pose when he gets mad....so stinkin cute!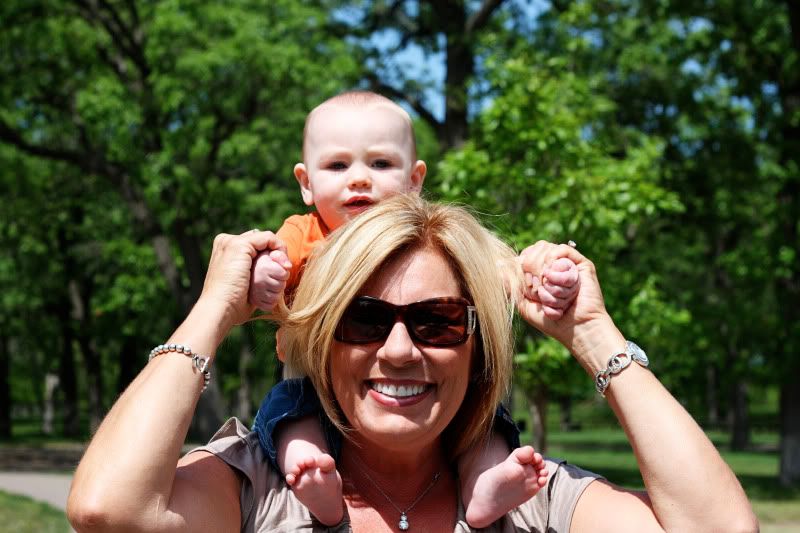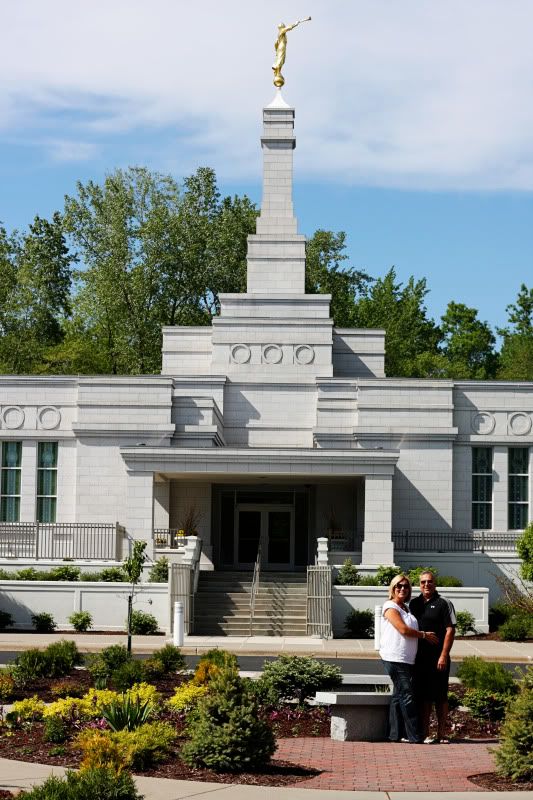 At the St. Paul Minnesota Temple. It is a tiny one but so pretty.
We drove over to Hudson, WI. and drove along this gorgeous lake.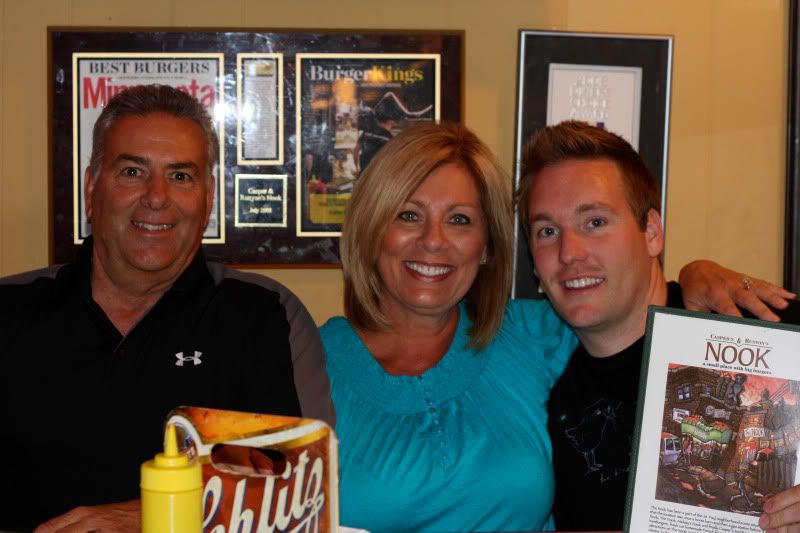 We ate at the yummy "Nook" and had their famous juicy Nookie hamburgers...delicious!
Crew wanted his face painted and picked...Elmo.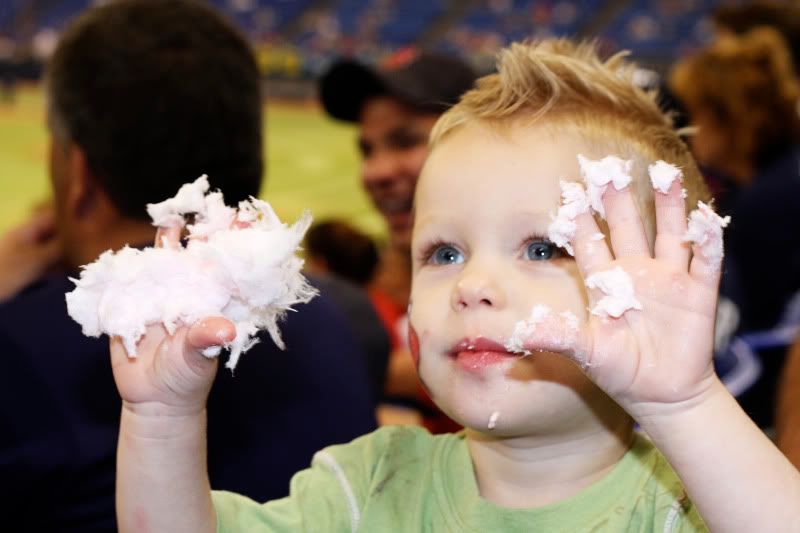 Crew loved the Cotton Candy at the game. And the sno cone, peanuts and pizza...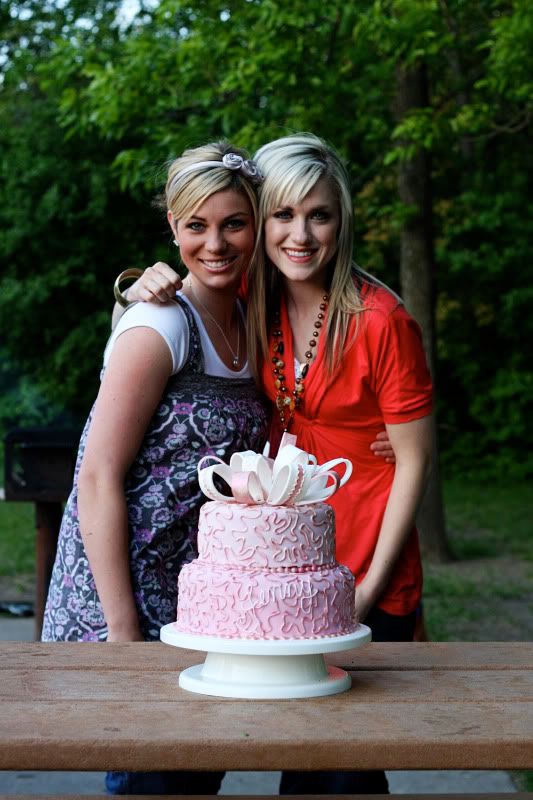 Marissa made me this beautiful cake for my birthday! Isn't it adorable? I loved it!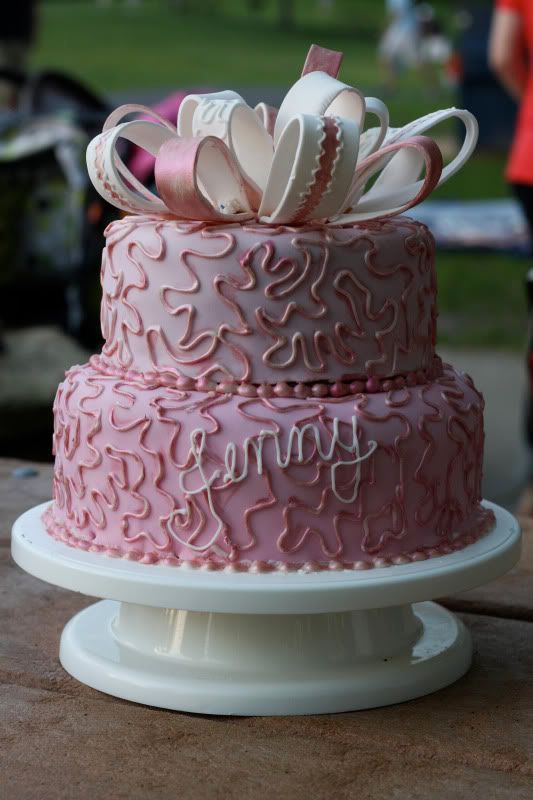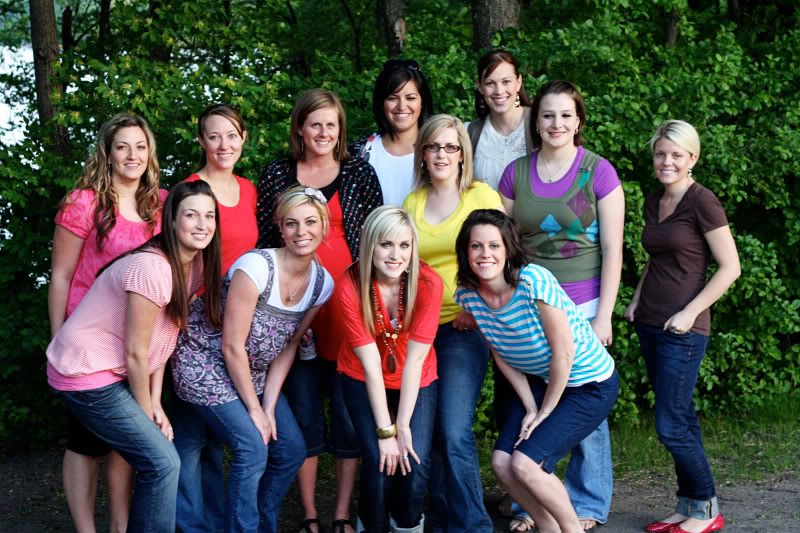 Most of us married girls out here this summer.
My dad and Wyatt took my mom and I out to Ruth's Chris for our b-day dinner. It was amazing!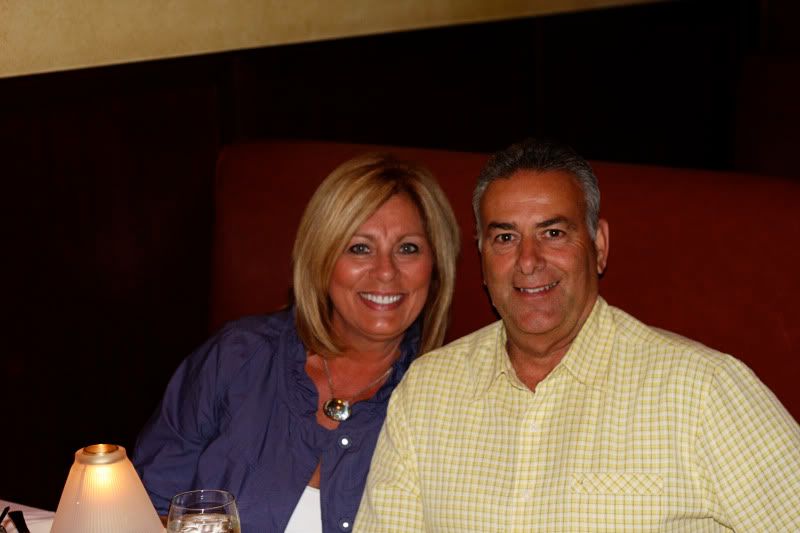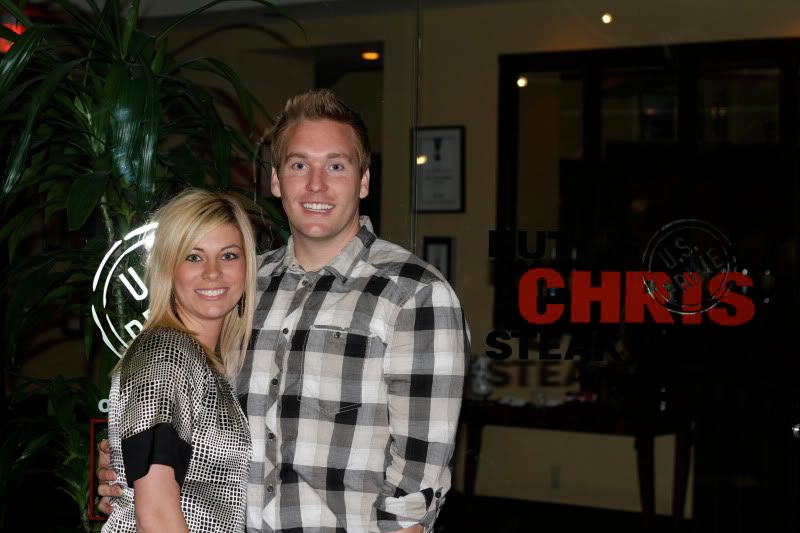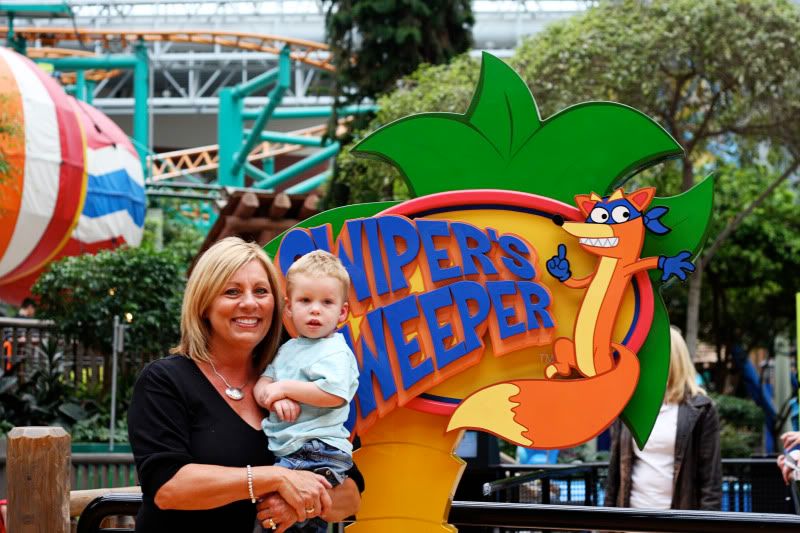 This is Crew's favorite ride at MOA. He had to let Mimi & Papa try it our too!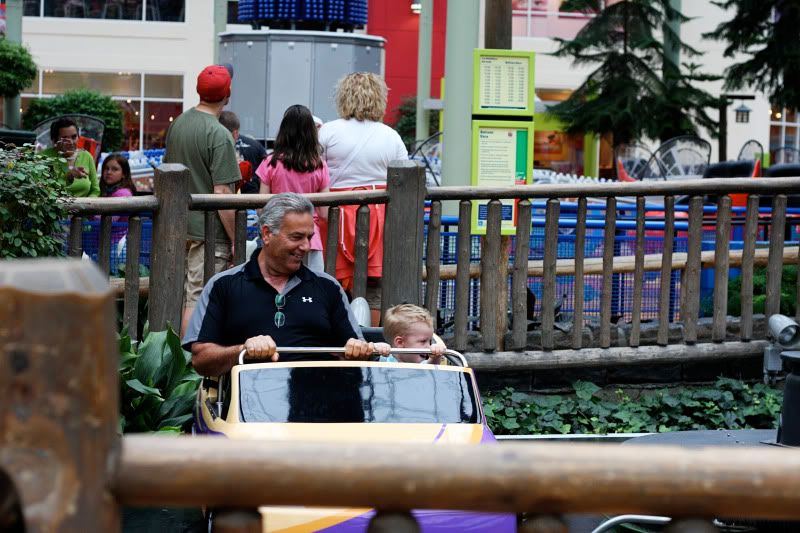 My parents came in to town to visit us and explore Minneapolis. We had such a fun week with them. It was nice celebrating my mom's birthday and my birthday with us all together. Thanks Mom and Dad for such a great time...and thanks for helping me clean out my garage. I love it!