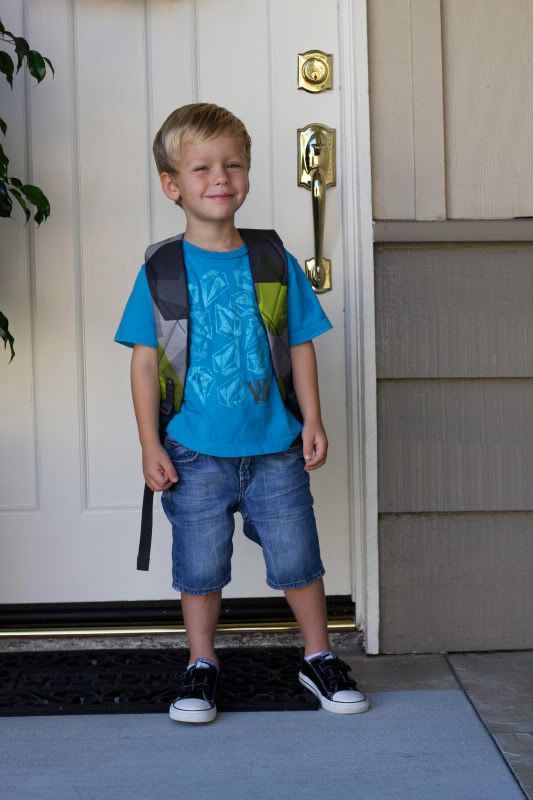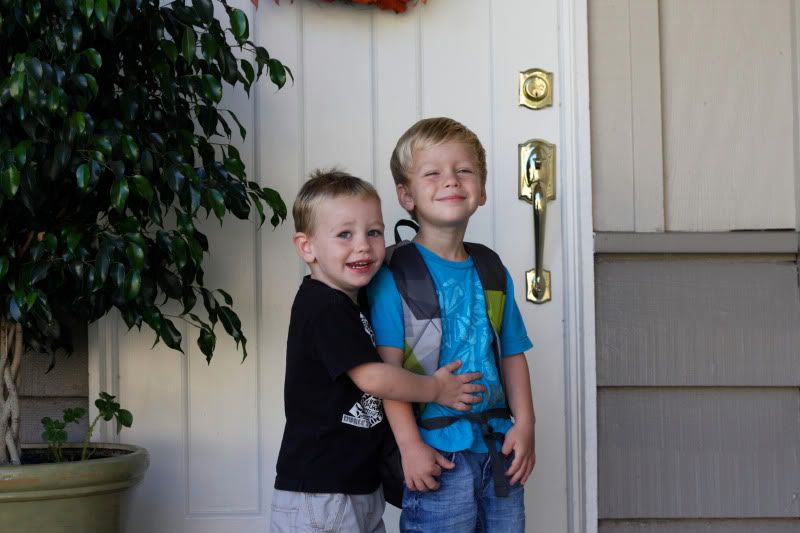 Crew was so excited to go to School...he kept saying, "Mom, is it time yet? Lets go!"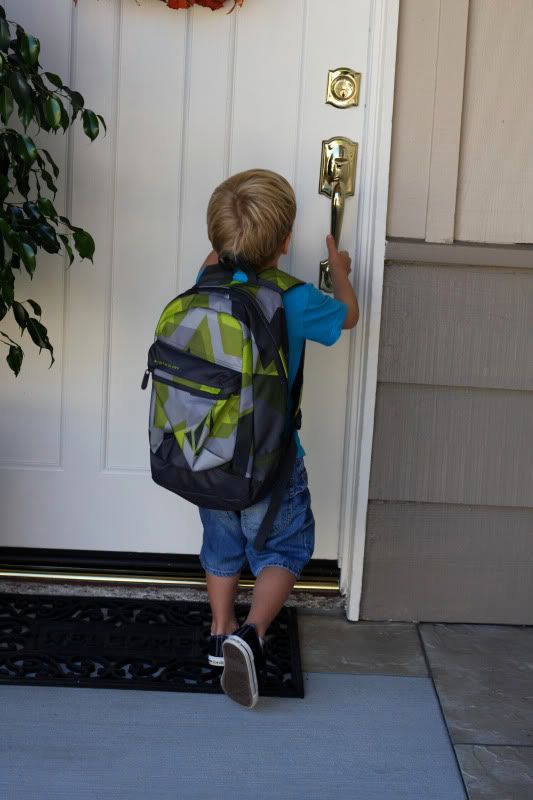 When we first went to the Orientation we found out that Crew's friend, Giselle, is in his preschool class. I am so glad that someone he knows is with him so he can feel more comfortable. Just by looking at them the first day I already know they are going to have o much fun with each other.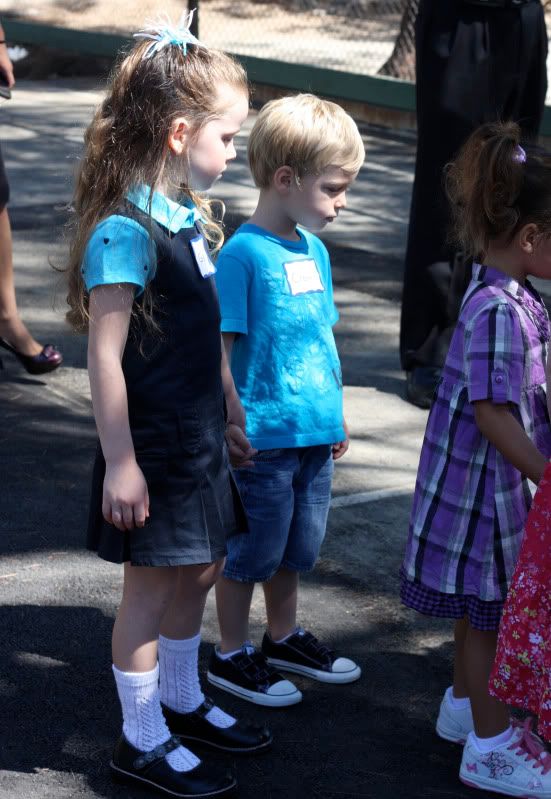 Crew teacher is Ms. Bush and he is going to the Sierra Madre Elementry School Pre-K class. He goes everyday for 11:15-2:15.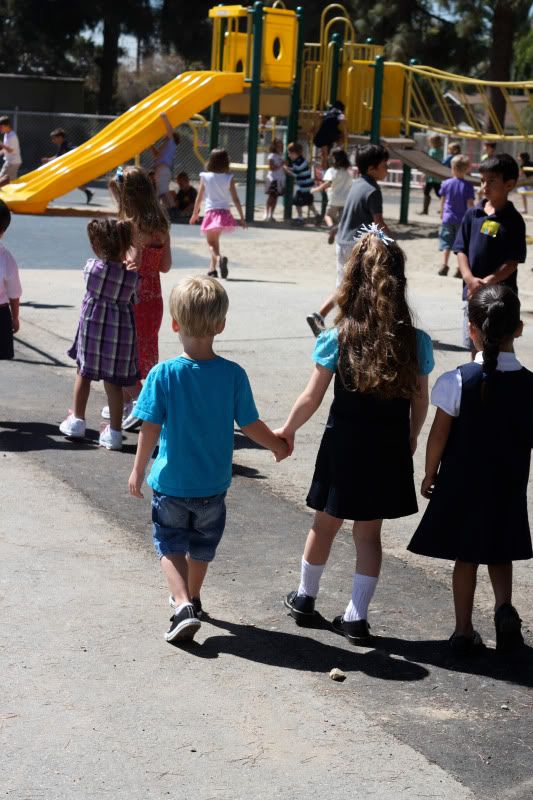 I cannot believe my baby is in preschool already. It was pretty emotional for me seeing him walk away with his friends and teacher to lunch all independent. I am going to miss having my little boy around all the time making me laugh and asking me all kinds of questions. Good luck Crew! I love you.