*WARNING!!! Picture overload!*
Day 1 and Day 2-Depart San Pedro, California and At Sea
We got to our ship at about 3 so we were checking everything out and as we were walking down the stairs we ran into our friends Kate and Pehrson. We had no idea they were going to be on our cruise. It was so much fun having them there with us...we might have been a little bored with out them. Thanks guys for making our trip so fun!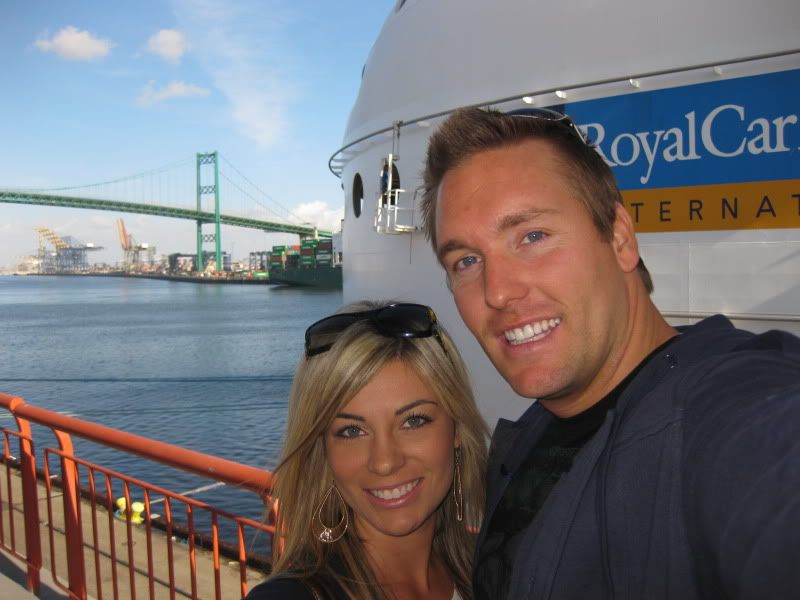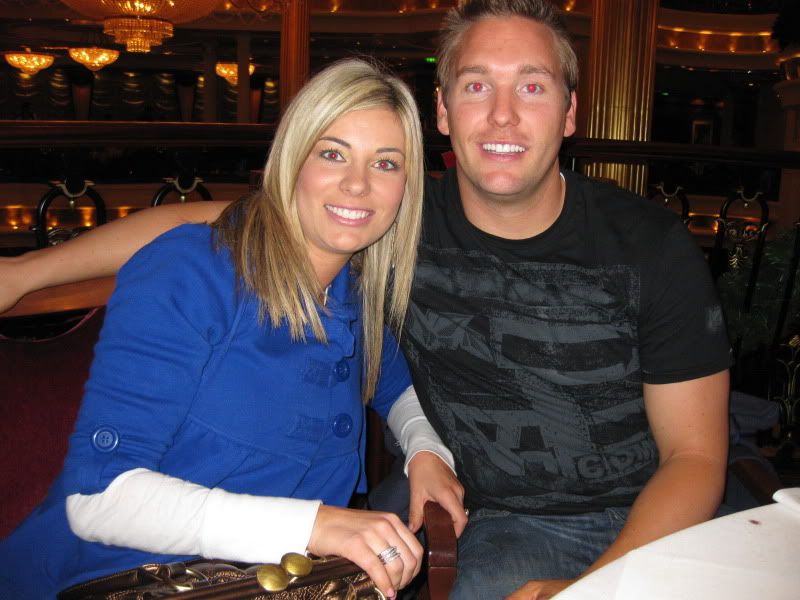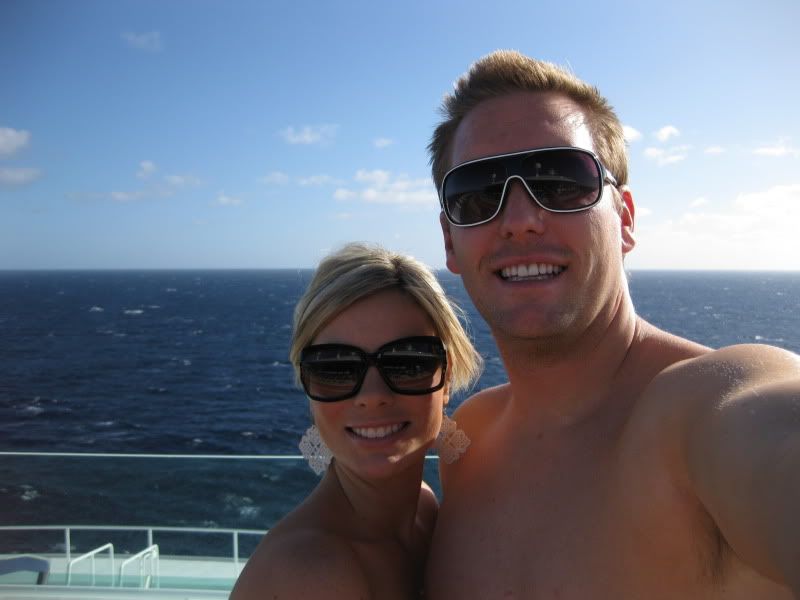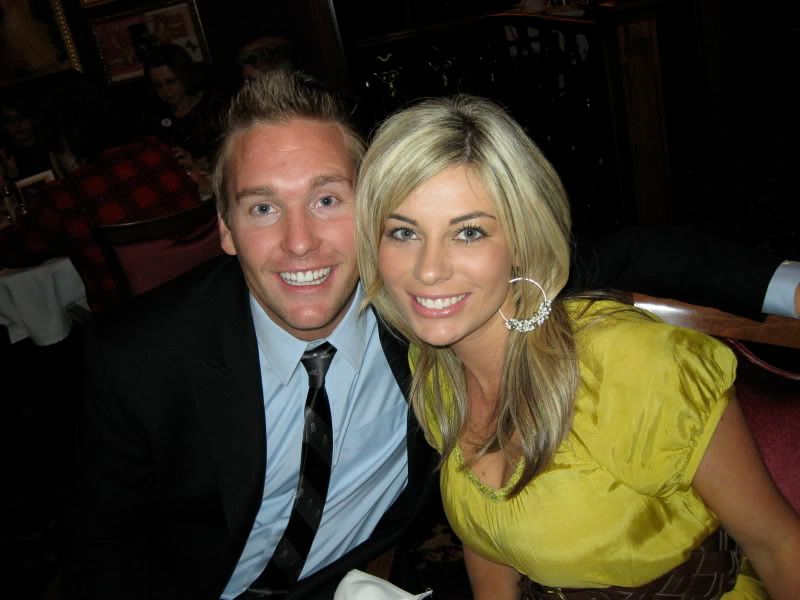 Our 1st Formal Dinner Night
Playing around in the casino royale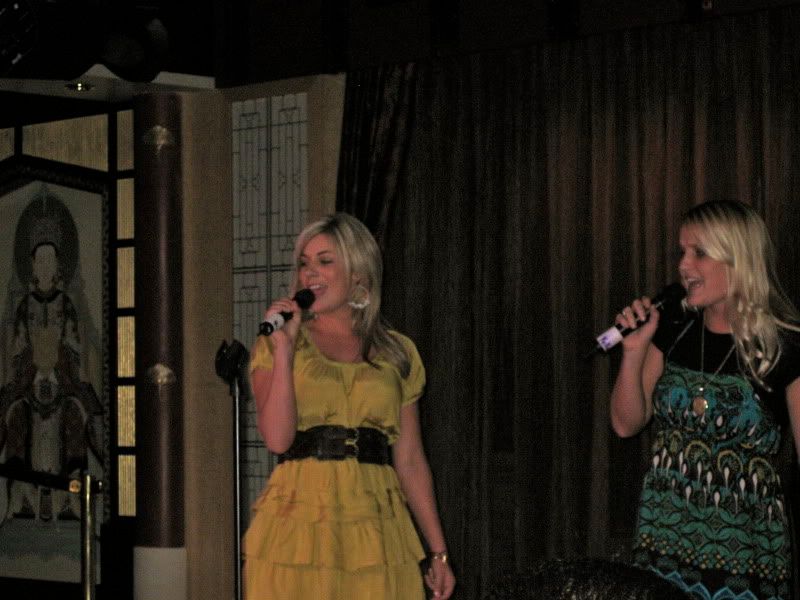 Kate and I sang some Karaoke to Ace of Base "I saw the sign"
Day 3-Cabo San Lucas, Mexico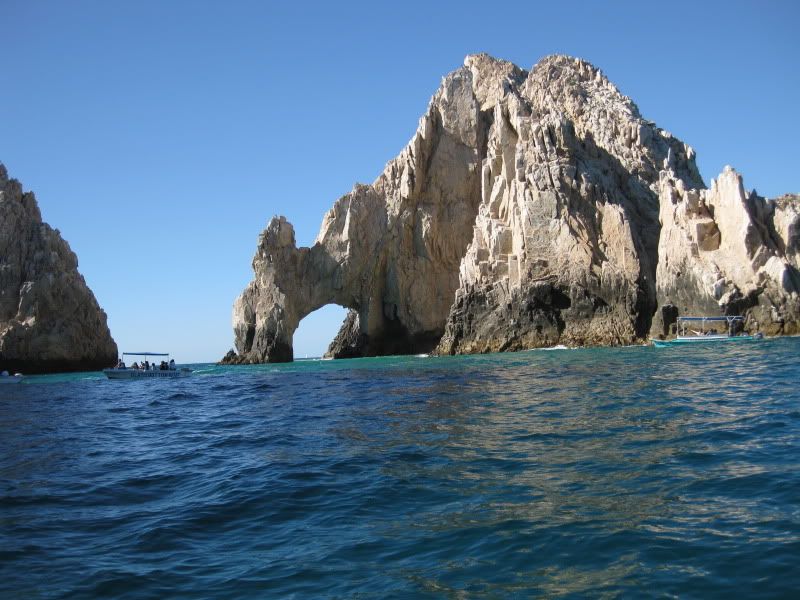 We had some local mexicans take us out on their "glass bottom boat" all around Cabo to see the arch, lovers beach, the sea lions, and tons of fish.
The boat dropped us off by lovers beach to snorkel for a couple hours.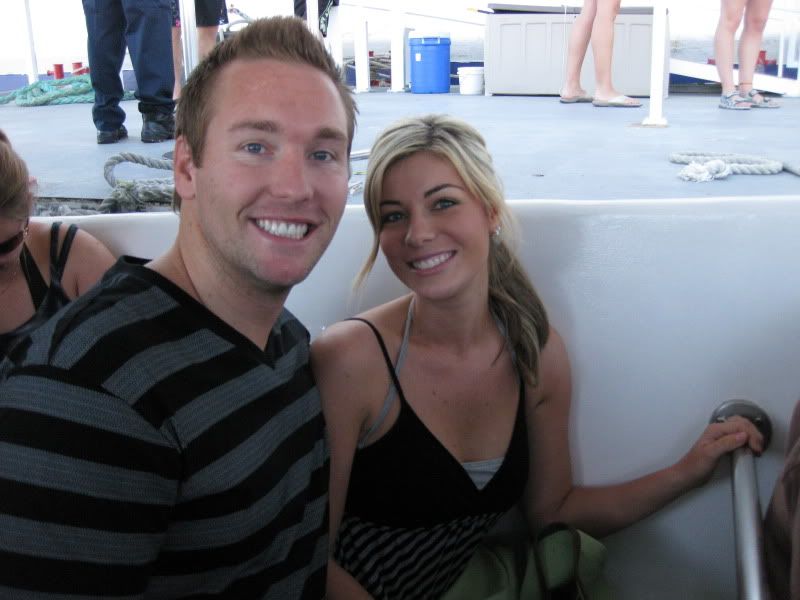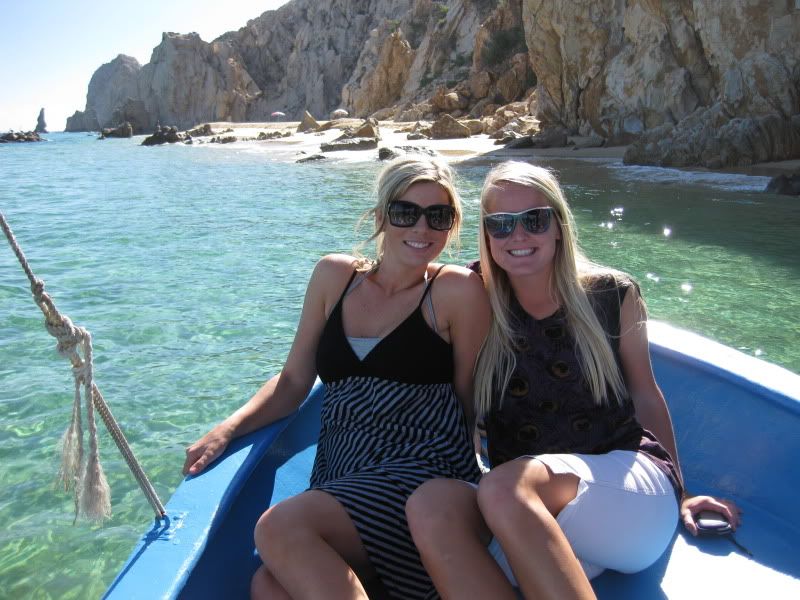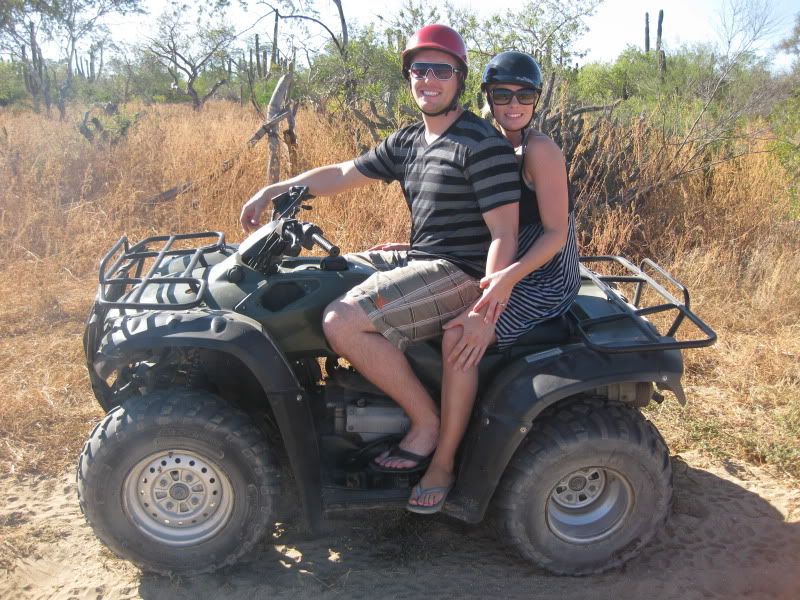 We went into town and rented some quads and rode all over the city.
Day 4-Mazatlan, Mexico
Wyatt went Parasailing and took off and landed right on the beach...pretty shady but fun. I was too scared so I decided to get a massage on the beach while he did that.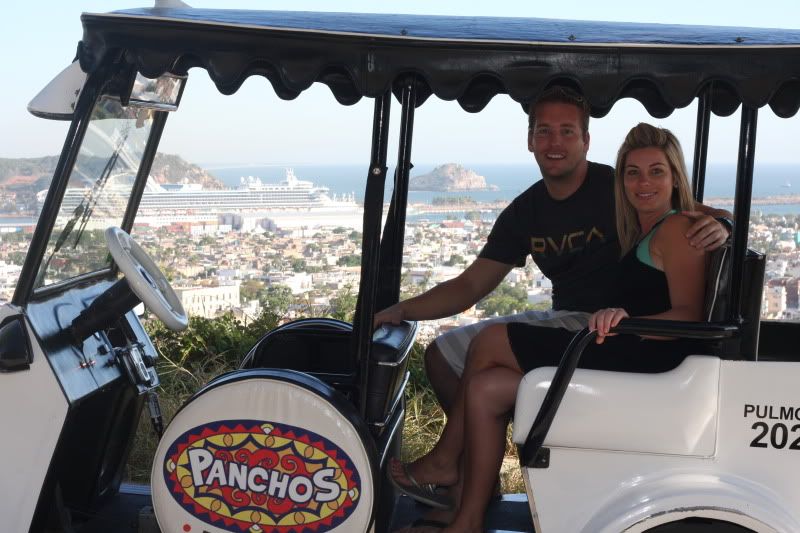 We rode a taxi all over the city and our driver showed us all the pretty views and the cathedral.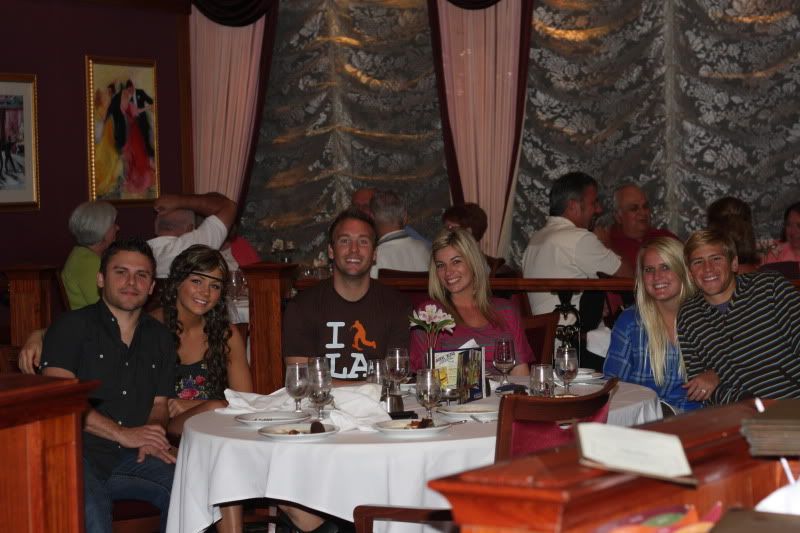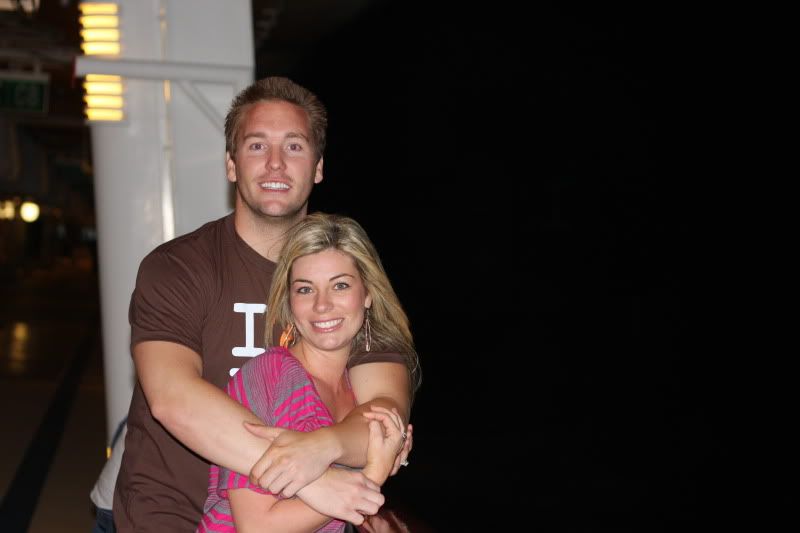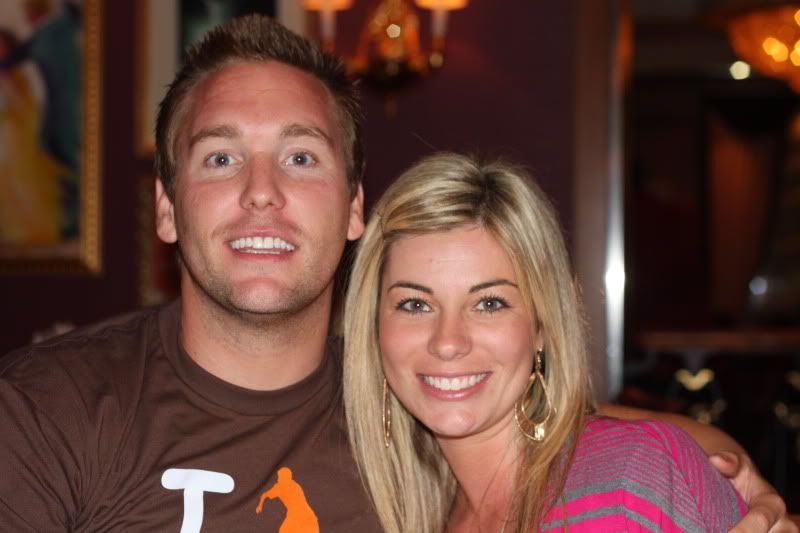 We ate dinner at Chop's, a steakhouse on the boat. The food was amazing!
Day 5-Puerto Vallarta, Mexico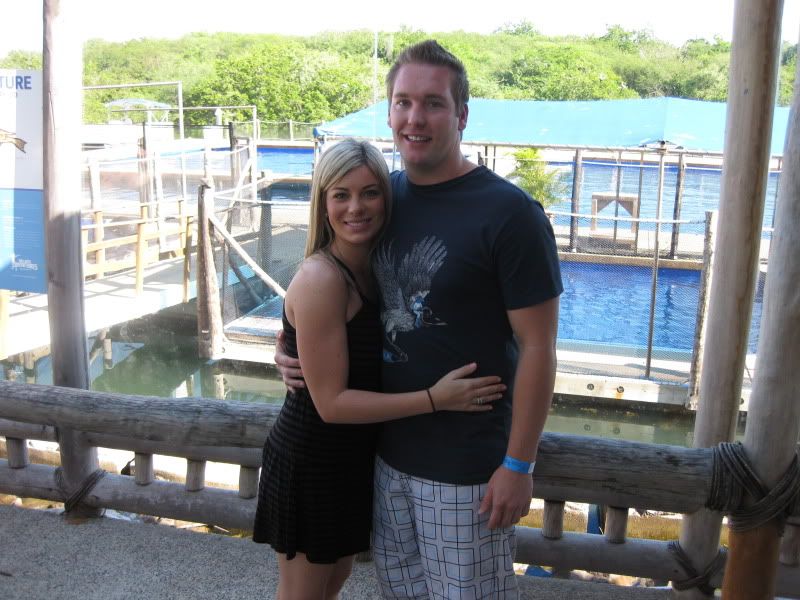 When we first got off the ship we took a taxi to Nuevo Vallarta and went swimming with dolphins.
Wyatt and I riding Nemo and Gandolf. Amazing! Highlight of the trip for sure!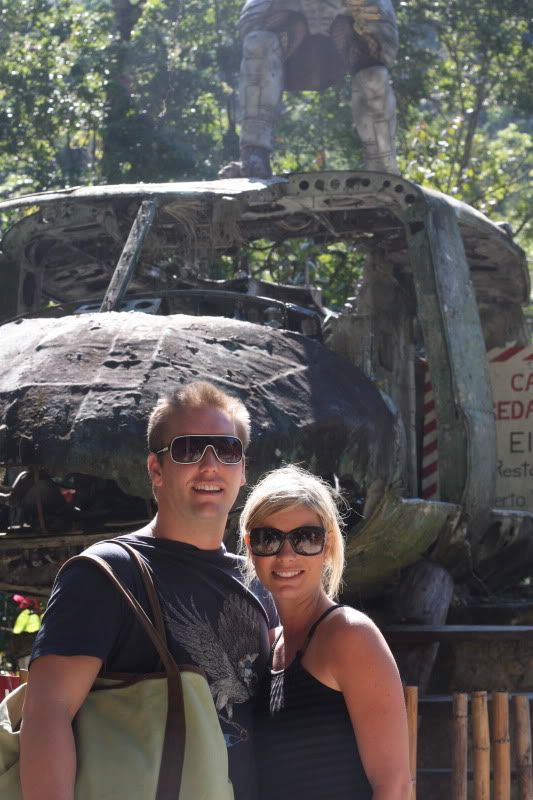 We took a taxi back to PV and went up to El Eden where "The Predator" was filmed.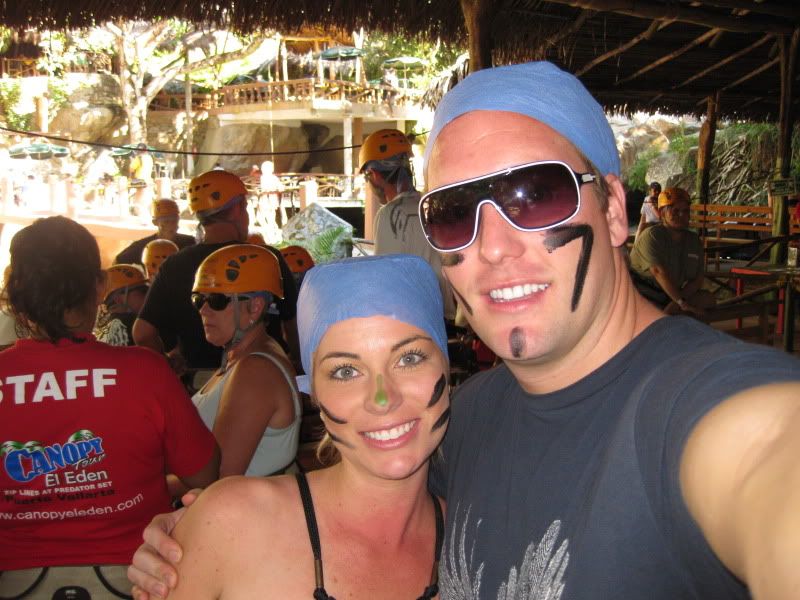 We went zip-lining on over 12 zip lines.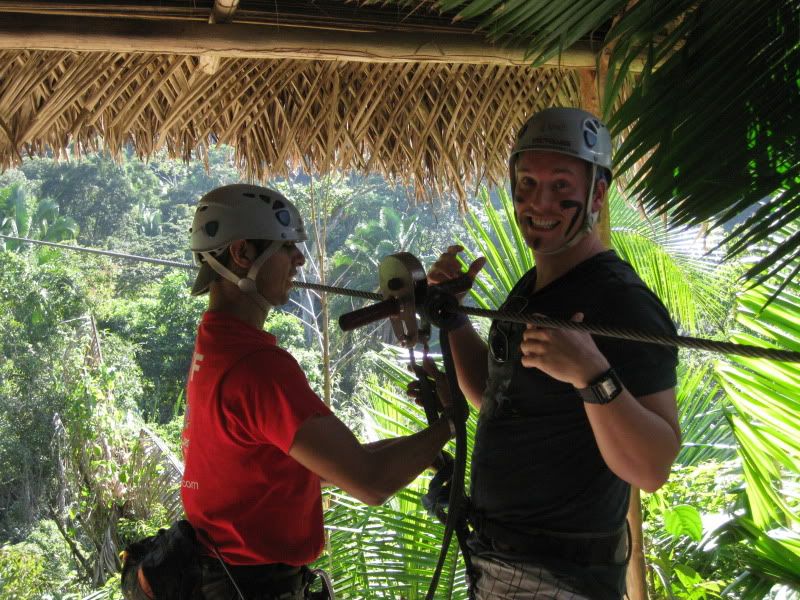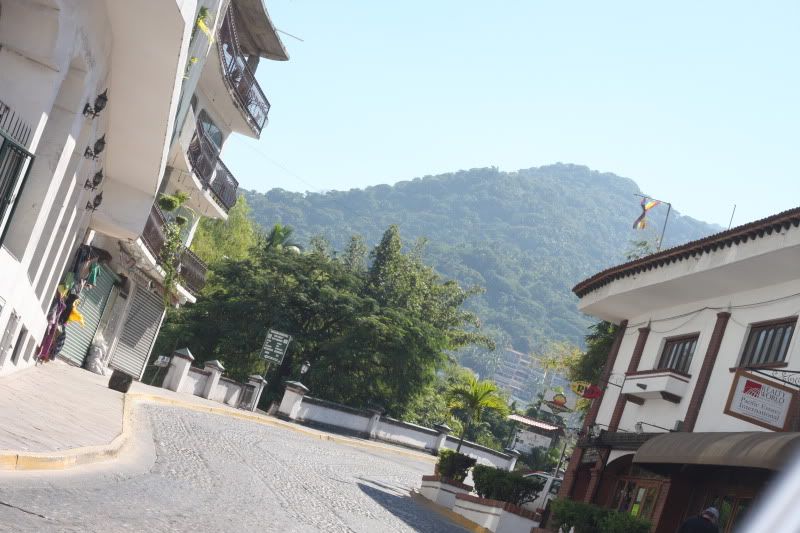 Day 6 and 7-At Sea
Our crew that sits at our table at Top Hat and Tails for dinner everynight
Wyatt, Pehrson and Ashton sang and danced to N'sync "bye, bye, bye" for the last night of Karaoke. Hilarious!!! Everyone loved them!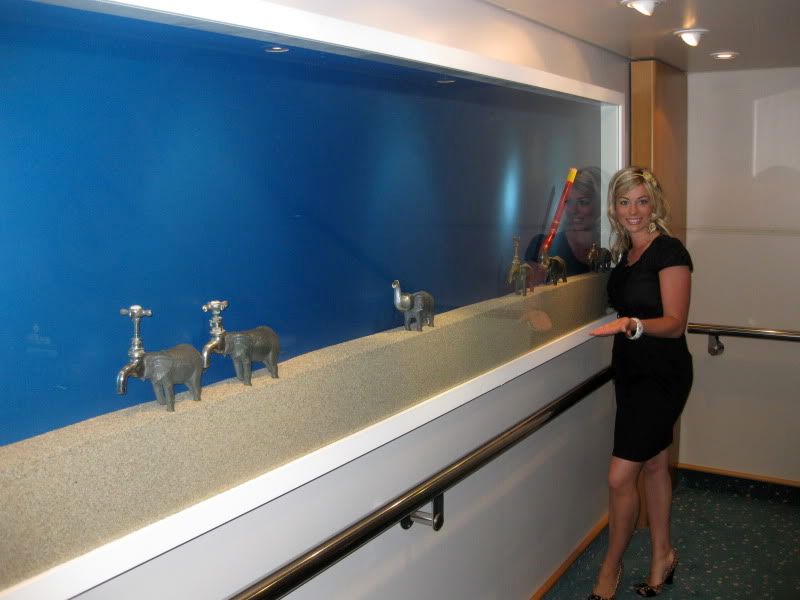 One of my favorite pieces of artwork on the ship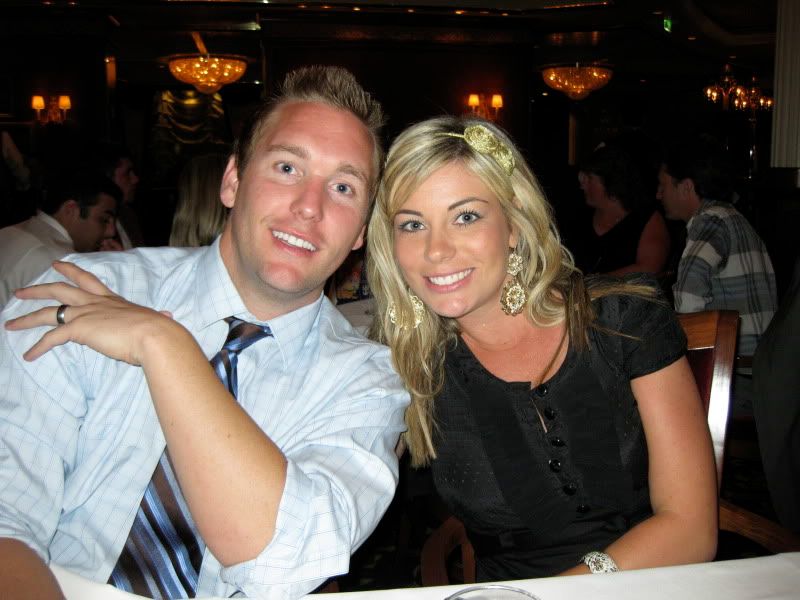 Our last formal dinner night
Our Cruise was a blast. It was so nice to finally be on a vacation by ourselves with our out boys. Thanks Lisa and Ty for watching them. We had a fabulous time and will remember the fun we had on this cruise forever. Sorry about all the pics...