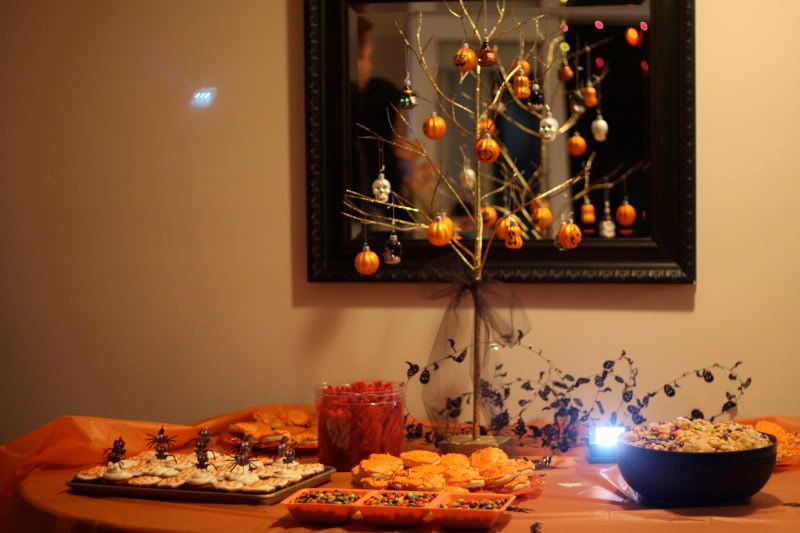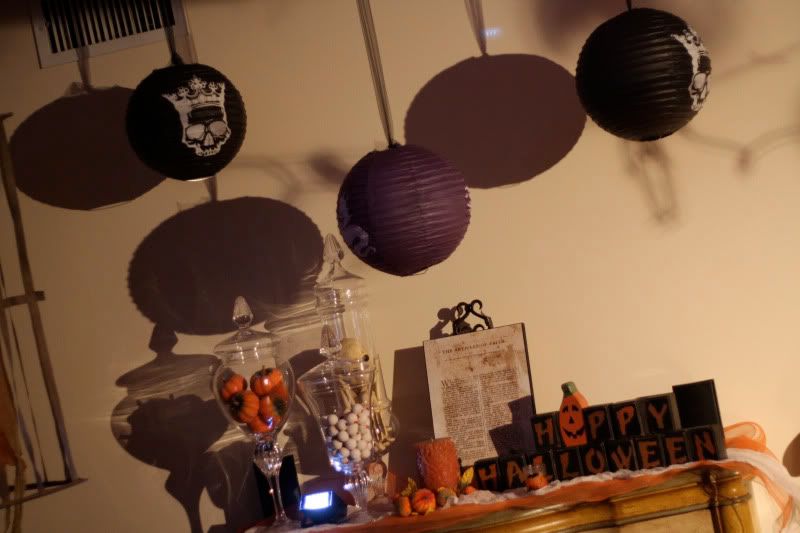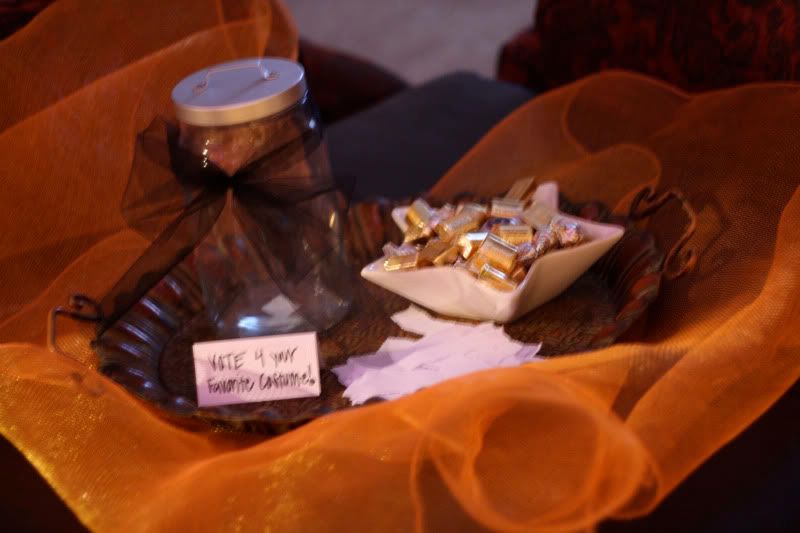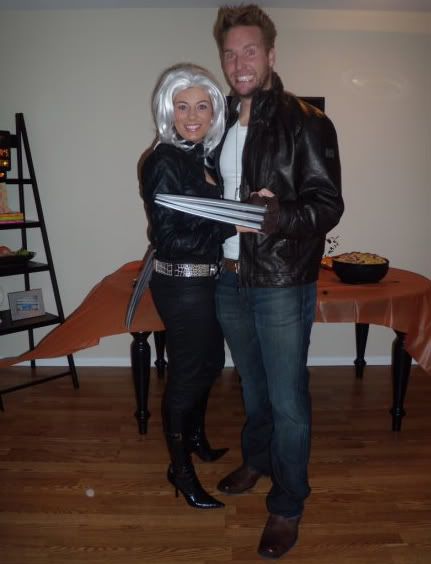 Storm and Wolverine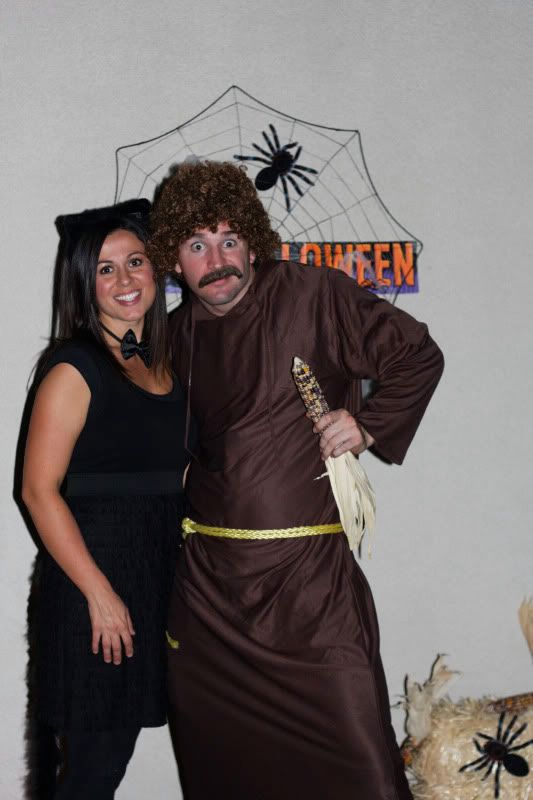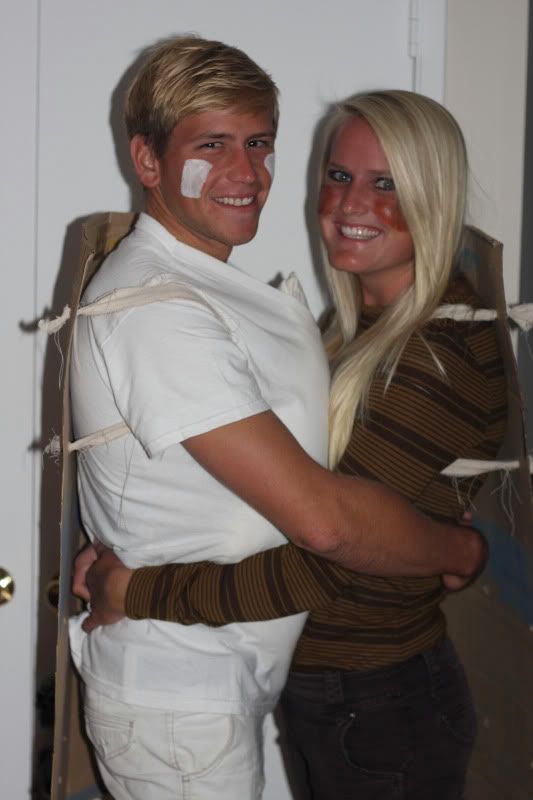 Isn't this so creative? S'Mores...
Sisters.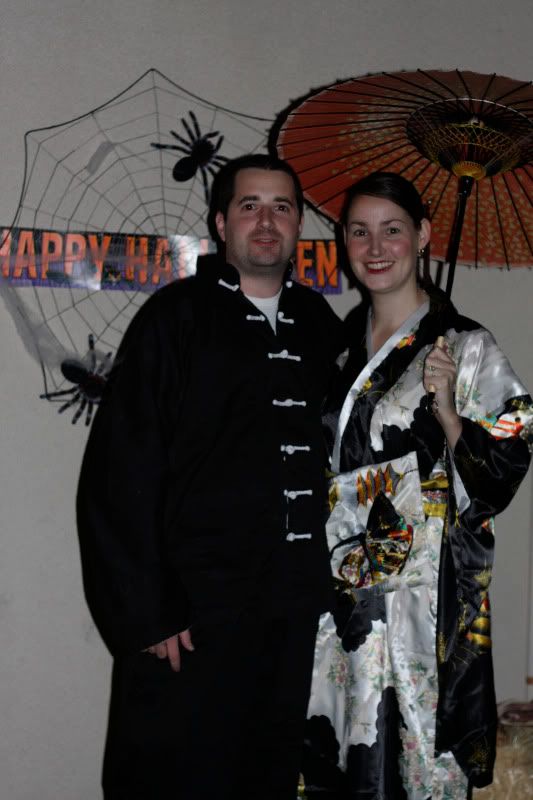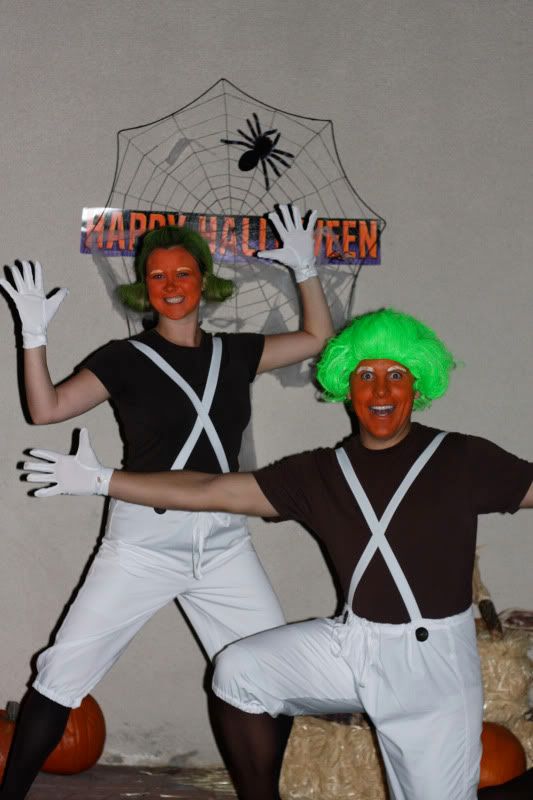 Loved them!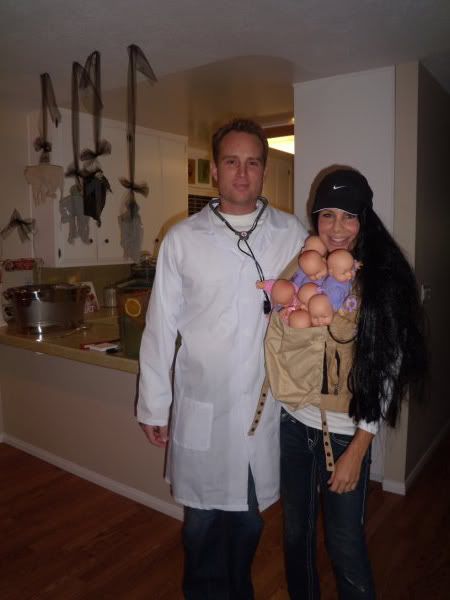 OctoMom won Best Costume...She looked fabulous!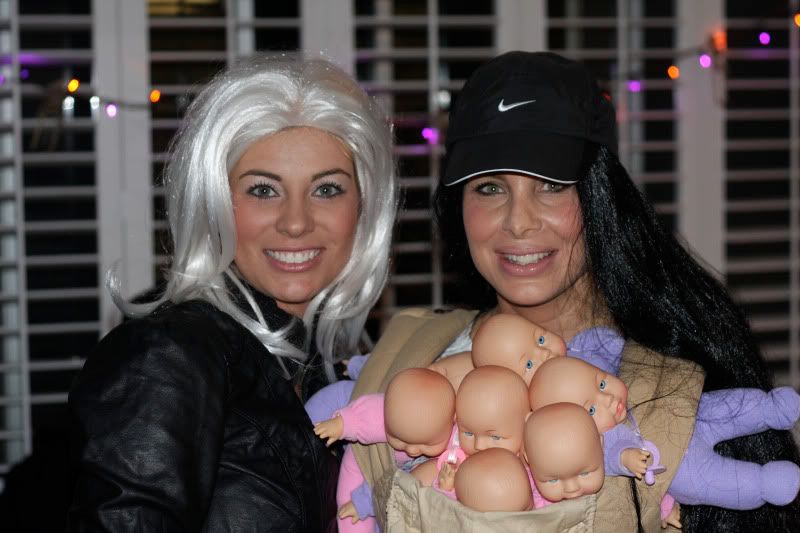 Party girls.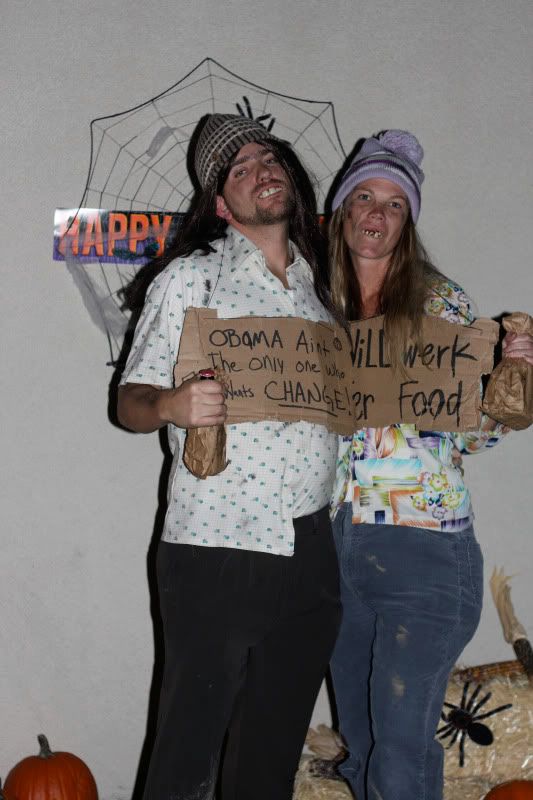 These two killed me...don't they look great!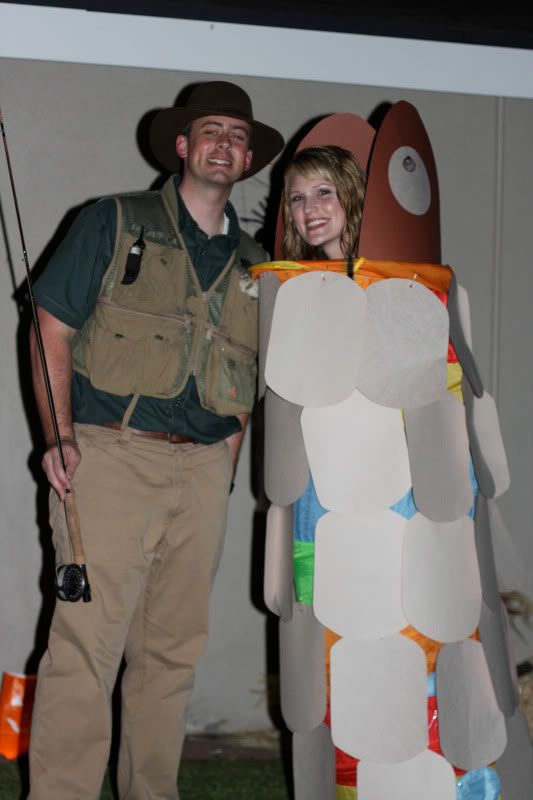 How creative!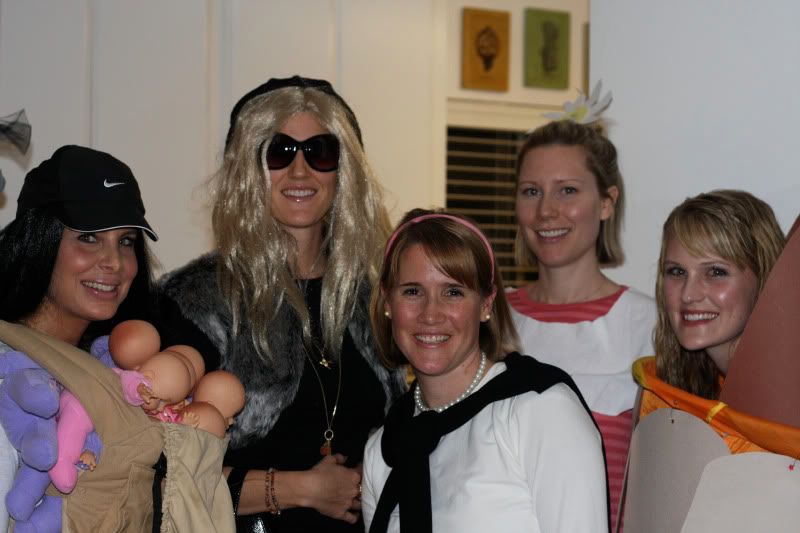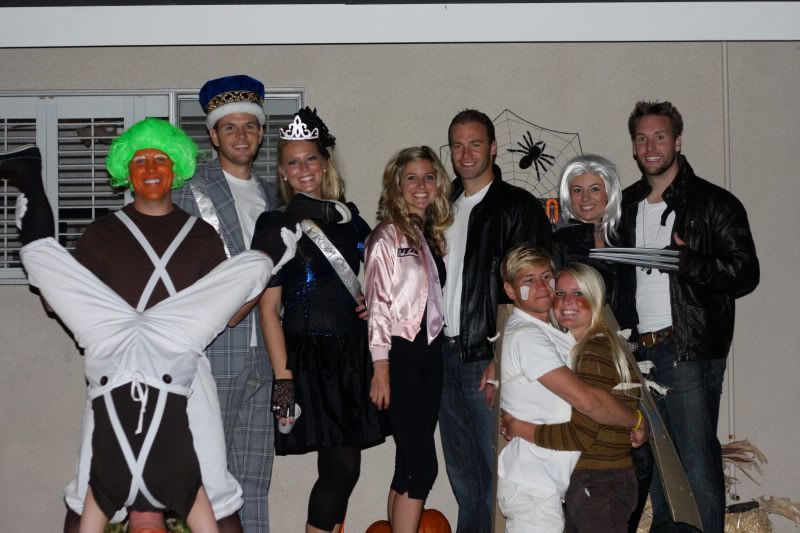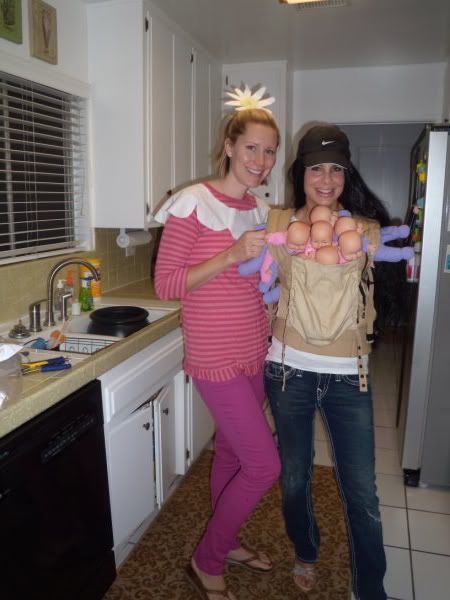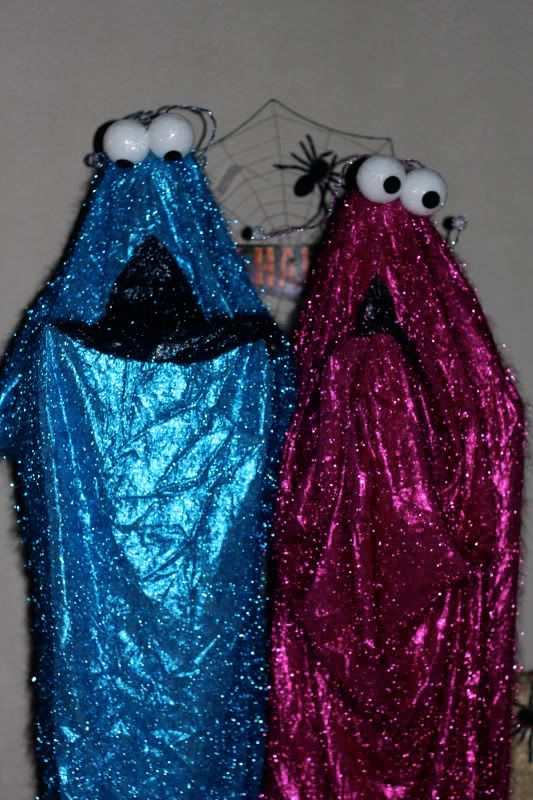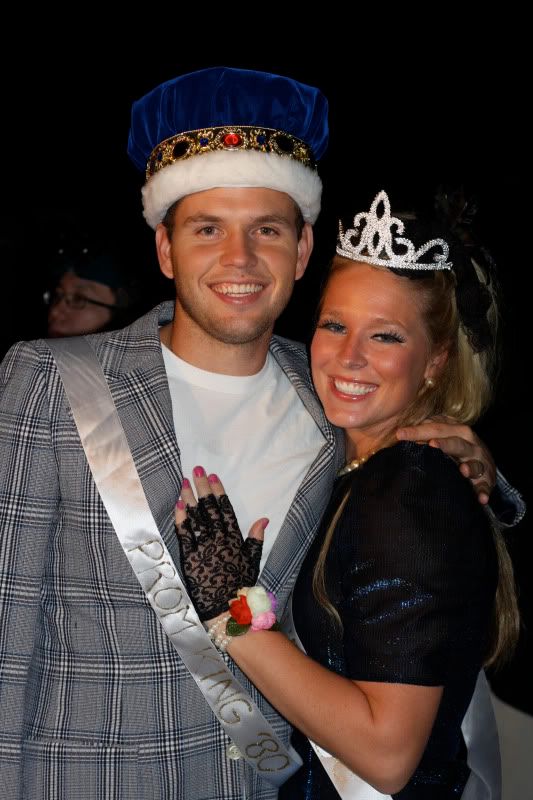 Every year Wyatt and I talk about throwing a Halloween Party but never get around to it. This year was the year we decided to really go for it. And let me tell you it was such a blast! We had a couples costume party. It was so much fun seeing all of the creative costumes everyone came up with. At the party we had yummy soups, tons of desserts, played family feud, bobbed for apples, chatted, voted for best costume (Way to go Octomom!) and sang some karaoke. Thanks so much to Sachia, Kristie, Lauren and Laura for all your help with everything. I could not have done any of this with out you.