All 6 of us with my parents and the bird.
These three had so much fun with each other.
the boys played some Basketball.
Hudson with his BIG cousins Chris and Cody. He loves them so much.
We went to my Uncle's fire station and the kids had so much fun!
Love this pic of my little man.
After day 5 this is what Crew looked like...ran into the TV and fell down the stairs...both happened when I wasn't home. This kid is cRaZy!
all the BIG boys rent on a ride.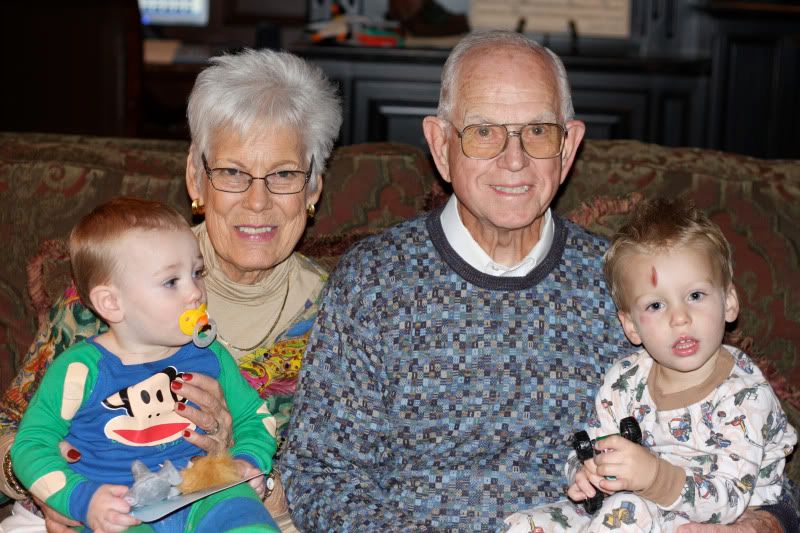 the boys with Nana and Poppy...their great grandparents. They are the cutest!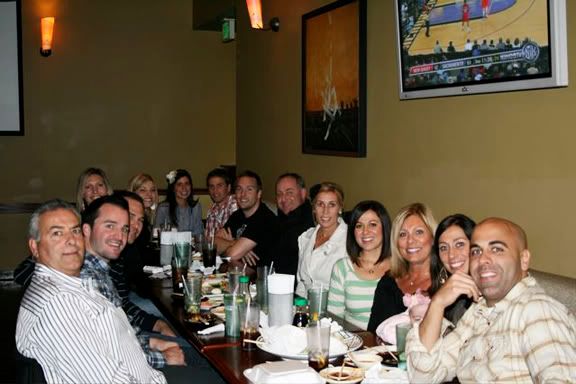 Sushi at Mukini for Joe Joe's birthday! the BEST sushi...Benjamin Roll!
We celebrated little Lucy's 1st Birthday...Jess did such a cute job with her party.
Crew, Max and Luke had a tea party in the backyard.
Max read Hudson his books....Hudson LOVES books.
Hudson adores his cousin Paige.
Rick Jr., Cole and Chris watching some Football.
The boys and their scooters...they lived outside all week long.
The Whole gang...all 30 of us. There were 24 of us staying at my parents in Granite Bay for the week. It was definently a full house but so much fun! We did everything up there: rode the quads, played basketball, cooked, cooked, cleaned, shopped, ate, visited the firehouse, celebrated Lucy and Joe's birthday, ate at Mukini, La Placita, Costa Vida and Beach Hut Deli, went on a bike ride, played games, rode scooters, had a tea party, attempted to take a family picture of all of us and just sat around and chatted. It's always so much fun going home. Thanks for everything Mom and Dad!