Crew and Lyza
Hudson trying on his mommy's fidora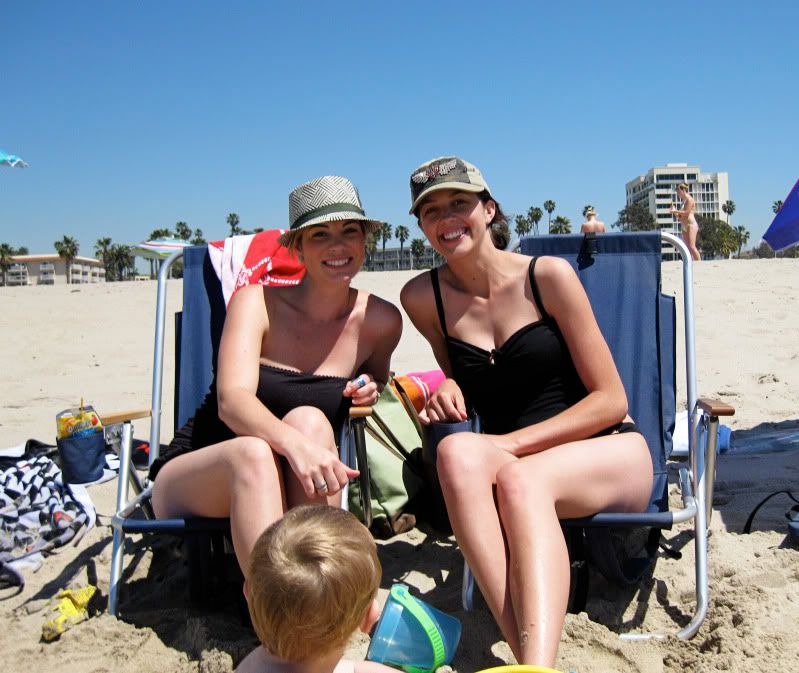 My best friend Jamie and I...love her so much!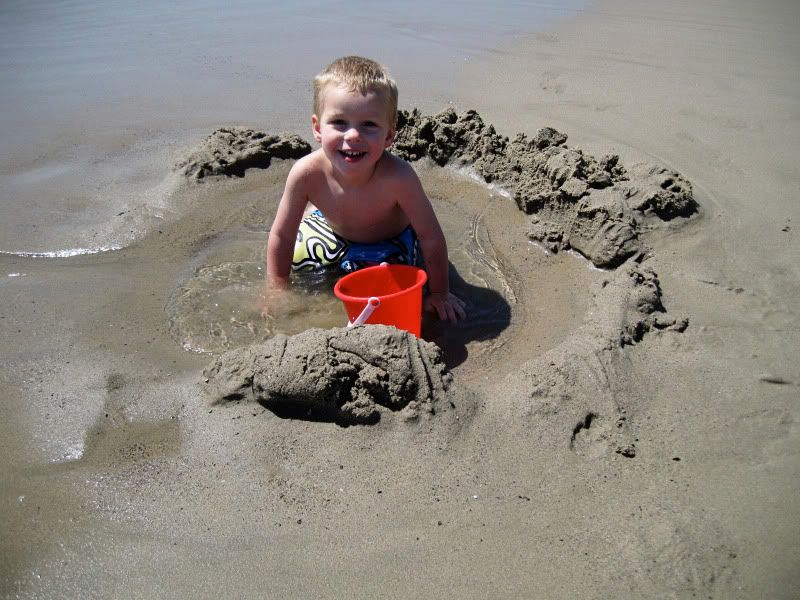 Mermaids.
I love my two boys.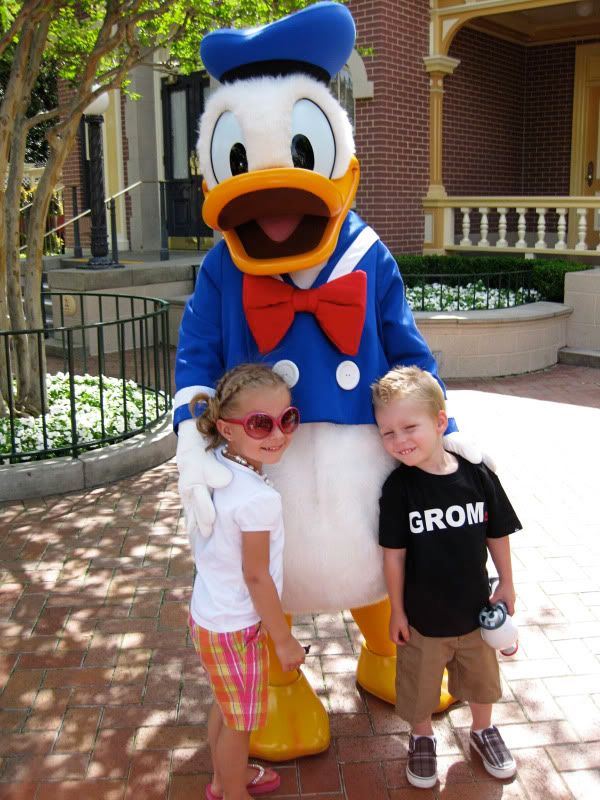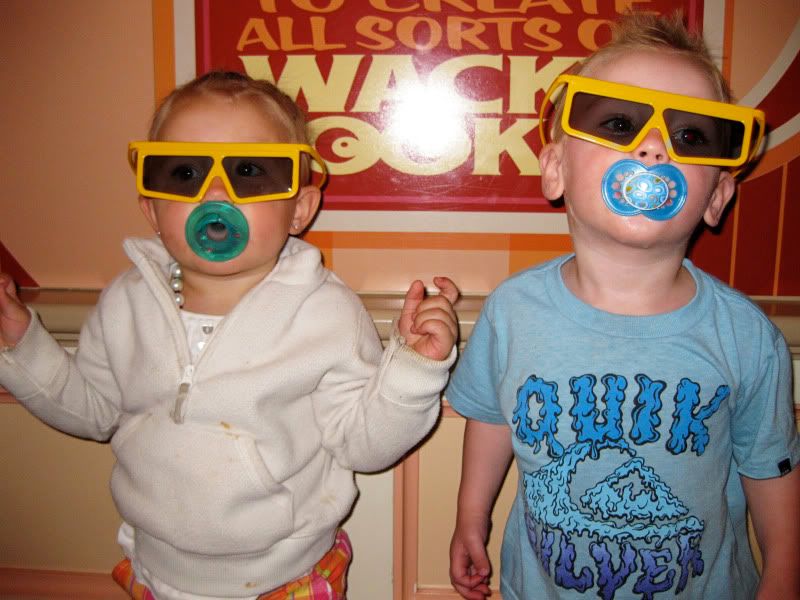 Cyndal and Hudson getting ready for "Toy Story Mania"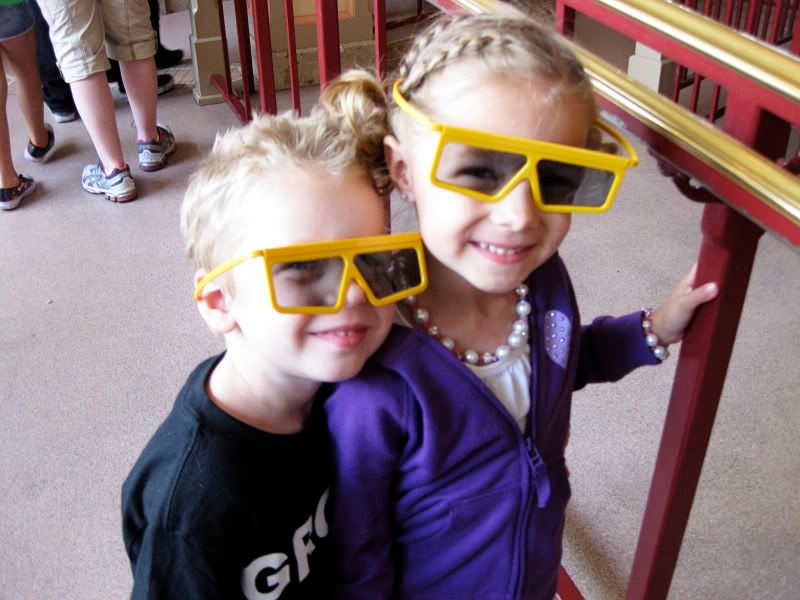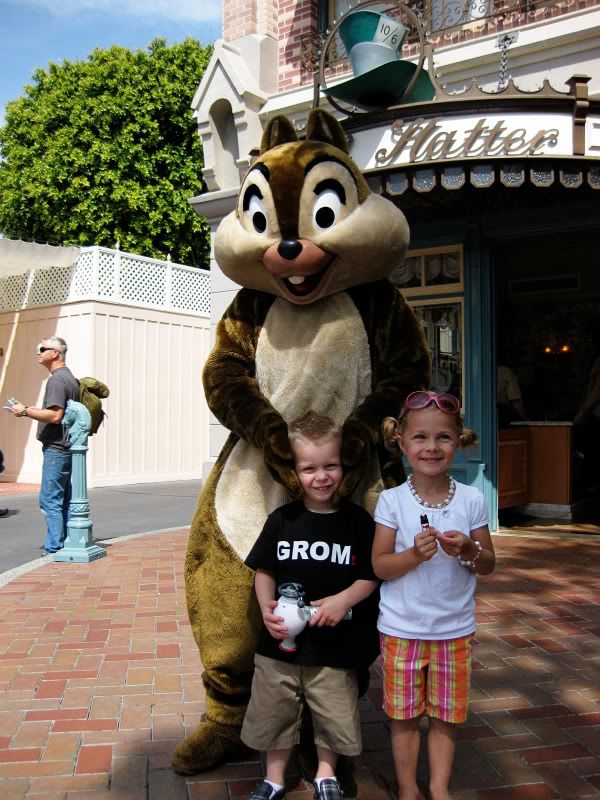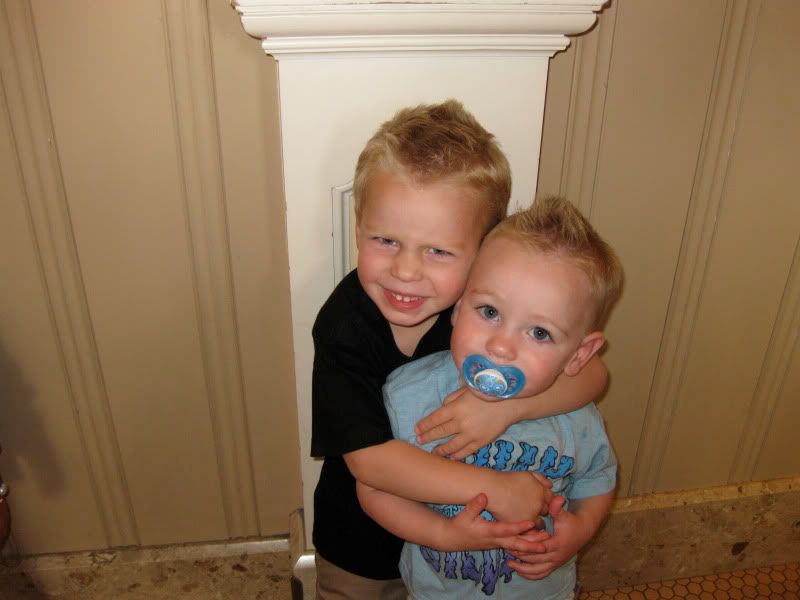 These two love each other so much...it's the cutest!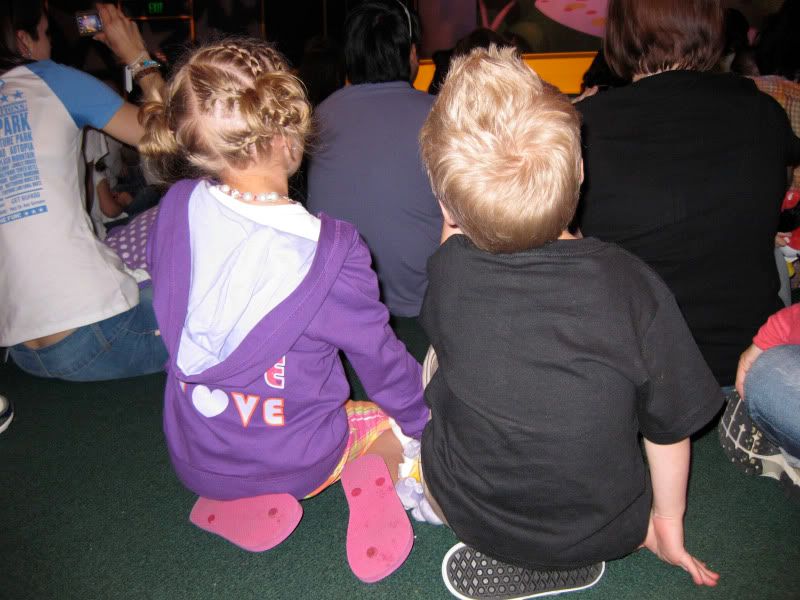 Lyza and Crew watching the playhouse Disney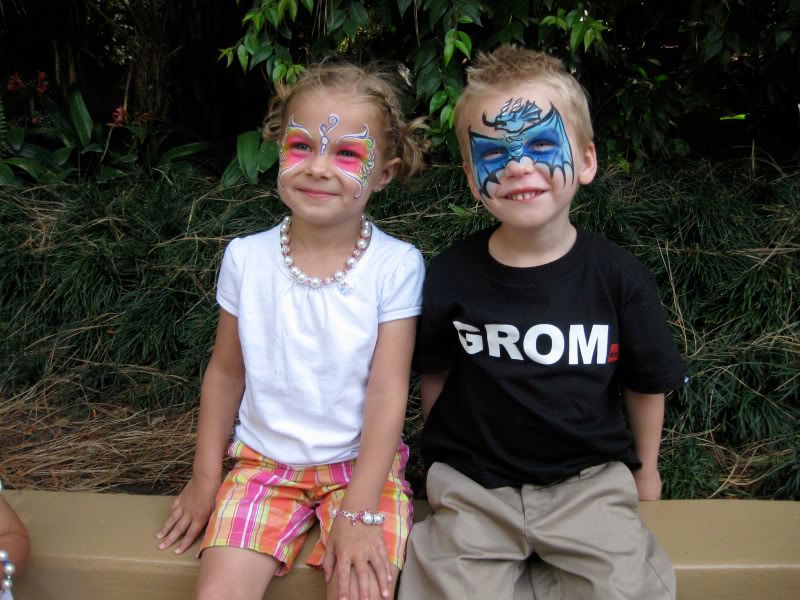 Everytime we go to Disneyland Crew asks me to get his face painted...this time he got me. And how cute do they look?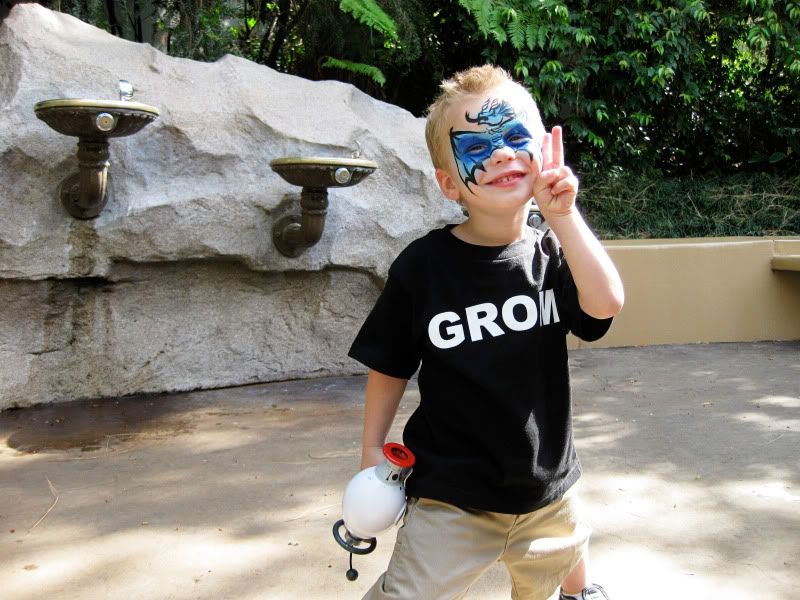 He loved his dragon face painting so much that he said, "Mom, take another picture...this time like IRONMAN."
Hudson's favorite ride...Finding Nemo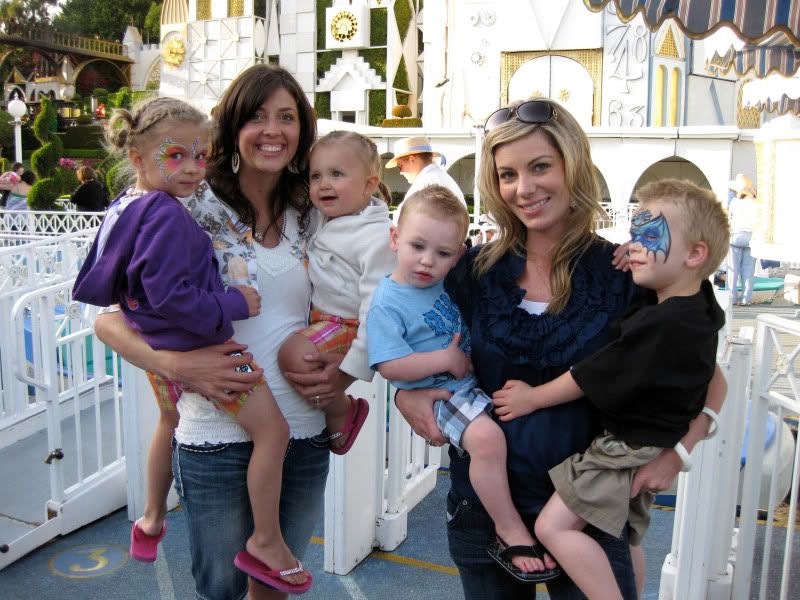 We went to the Harbor hoping to go to the Tide pools but it just so happened that the tide wasn't out and it was soooo windy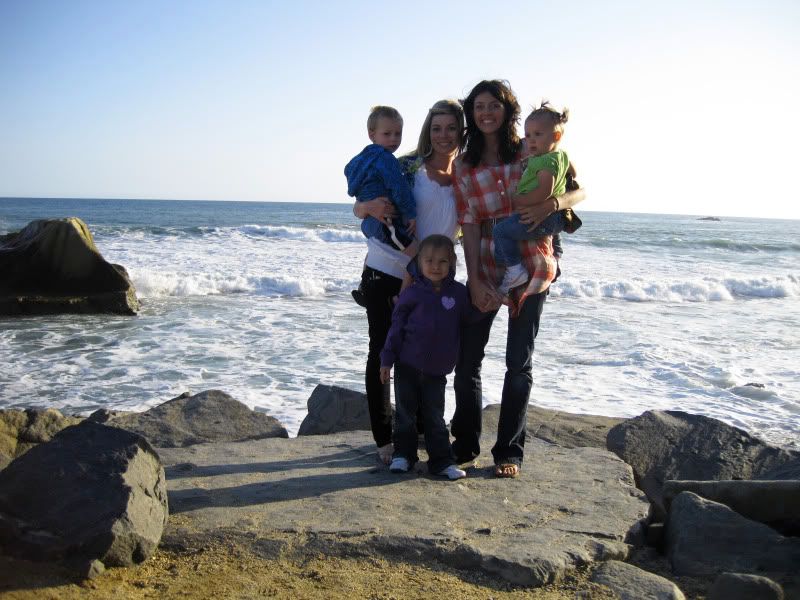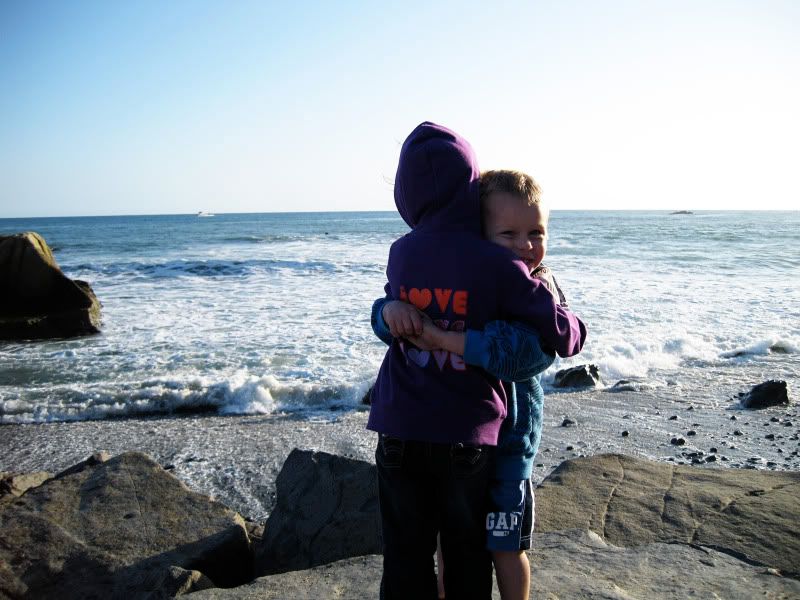 We had such a fun time with Jamie, Lyza and Cyndal staying with us for a week and a half. Here are just a few of the fun things we did with them: shopping, eating, cooking, shopping at the Fashion District, making bows, going on late night sushi runs, returning (you know what I mean Jamie), going to the Beach, going to Disneyland, staying at my parents Beach House for a few days, and driving to Arizona. Thanks for coming to visit us! We miss you already. Crew still asks about Lyza all the time. Thanks for being such a great friend to me Jamie. You really are such an amazing person/mom/friend. I love that I can tell you anything with out you judging me. I love your advice. I love how we can catch up right where we left off even if we haven't seen each other in forever. I can't wait for you to move out here for the month of June. I wish we lived right next door to each other. Hopefully in 10 years we will at least live in the same state. Thanks for everything Jamie. I love you and miss you. June can't come soon enough!