The kids watching the beautiful parade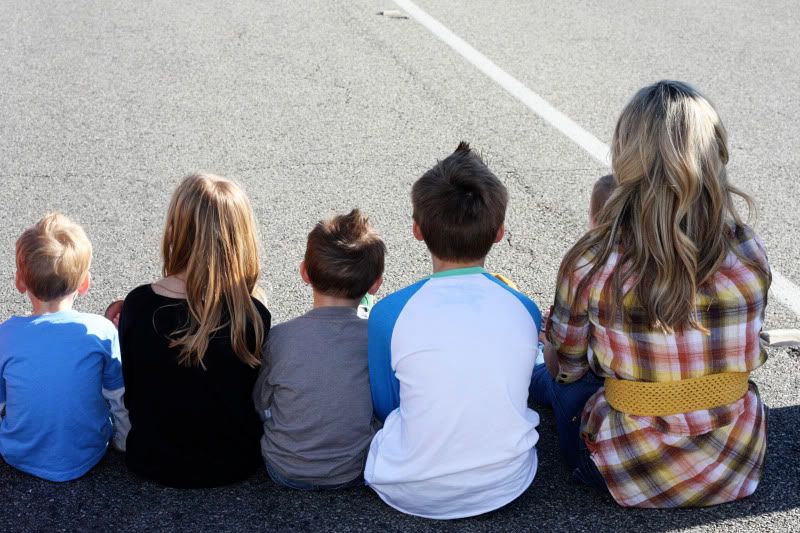 Max and Crew had to get the Batman Popsicle for a treat.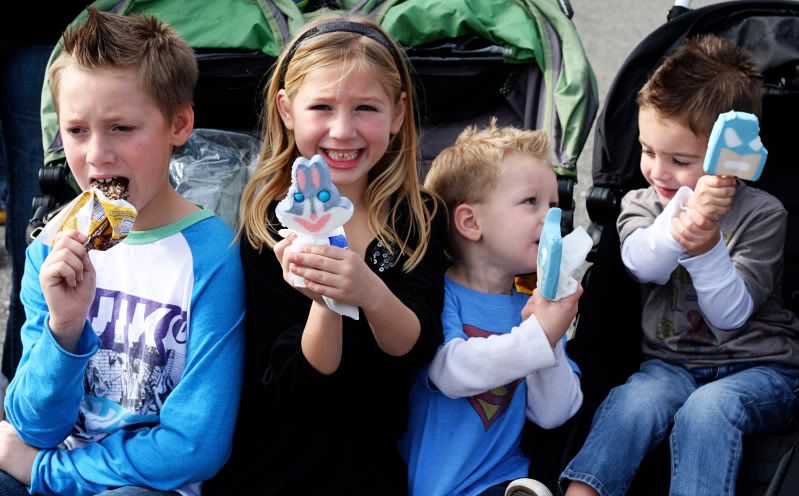 This was the cutest float. They had bulldogs skateboarding down this ramp.
All the girls and the kids enjoying the parade.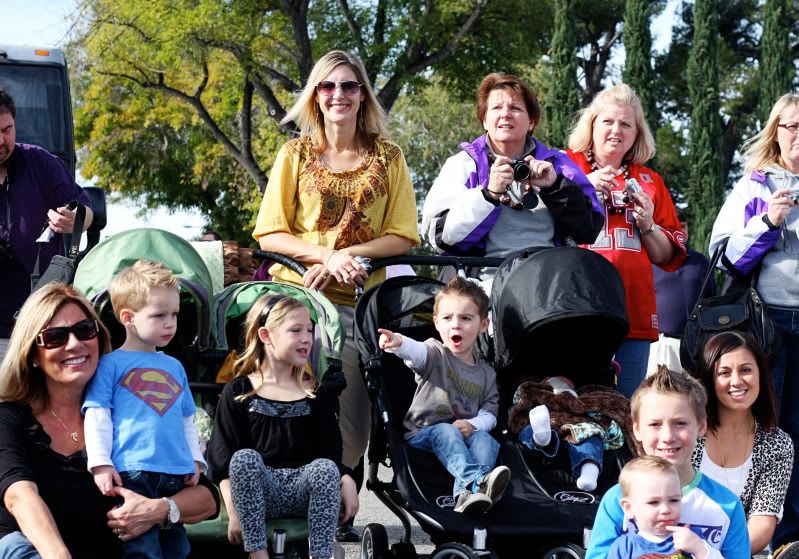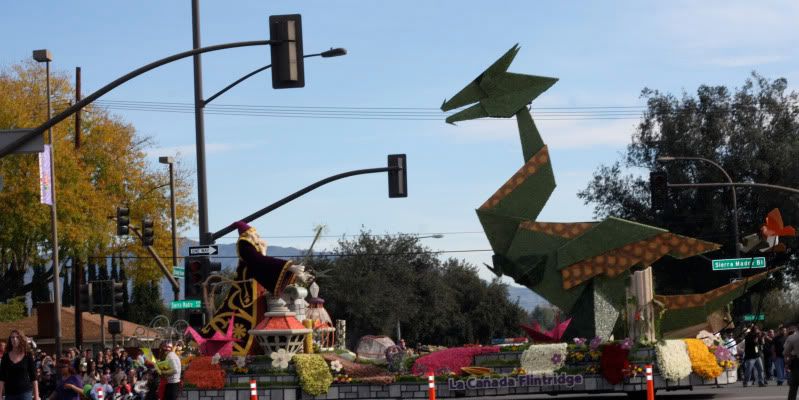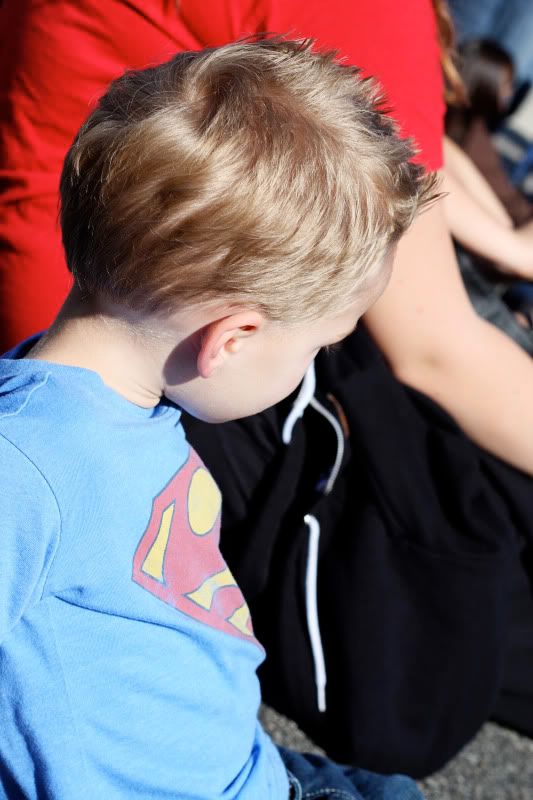 Me and the boys. Wyatt, my Dad, Joe, Rick and Cole were on a bike ride.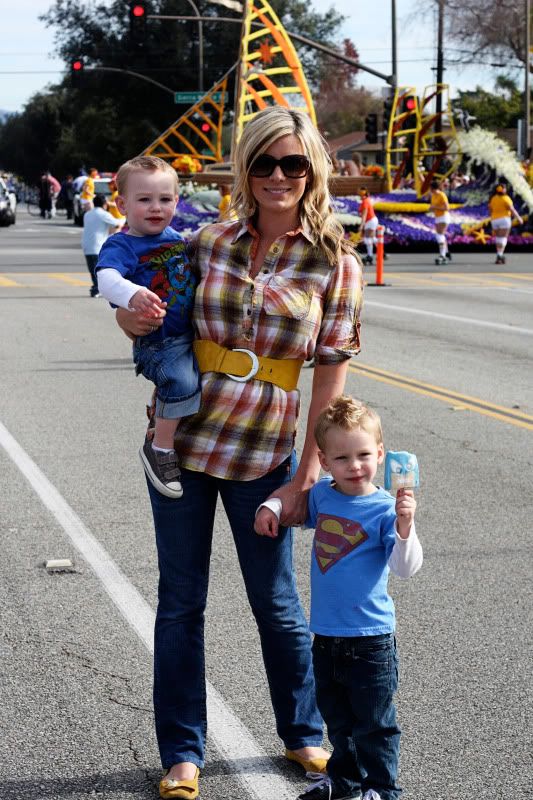 Hudson loves Carsyn Rae.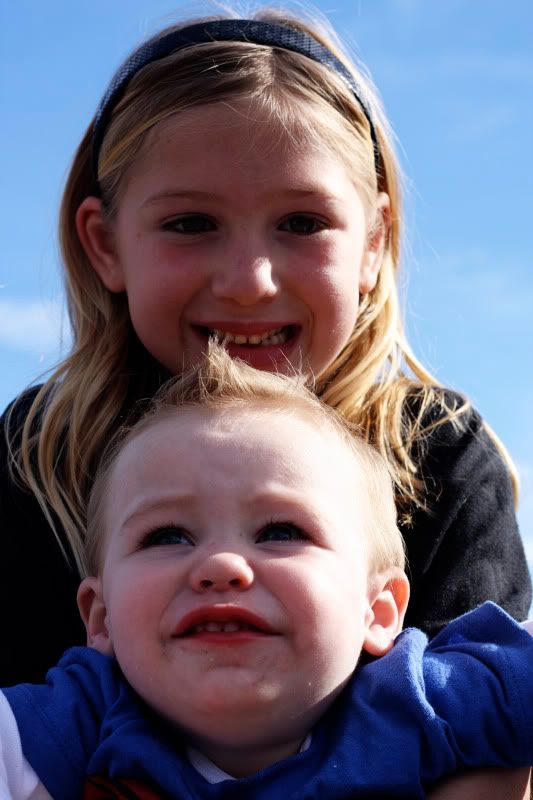 Since we now live in Pasadena we thought we had to experience the Rose Parade. My brother and his family drove down from Sacramento, my sister and her family came up from Irvine and my Mom and dad drove up from Dana Point. They all spent the night on New Years Eve so we made a yummy dinner, played games and drove down Colorado Street to check out all of the people camping out for a front row spot to see the parade. As we were driving down Colorado we heard something hit our car. We were all freaking out at this point...we had NO IDEA people chuck tortillas, marshmallows and whip cream at your car. So we got out of there as fast as we could...and just decided to walk around to check things out. Crew still remembers this night and says this every time we drive close to Colorado St. "Daddy, remember those guys throwing marshmallows at our car? If they do it again you and I will get out and fight them." Crew is hilarious!