Santa brought Crew an Imaginext Jungle...he was thrilled!
Hudson loved his Santa present too!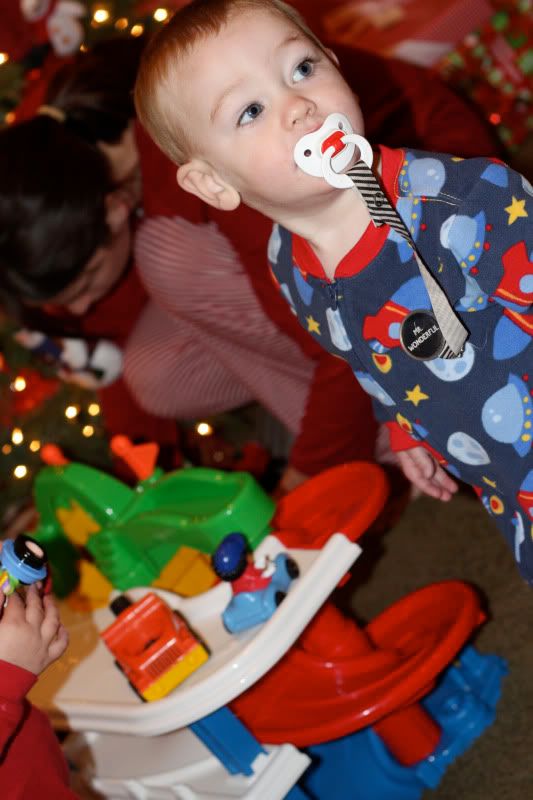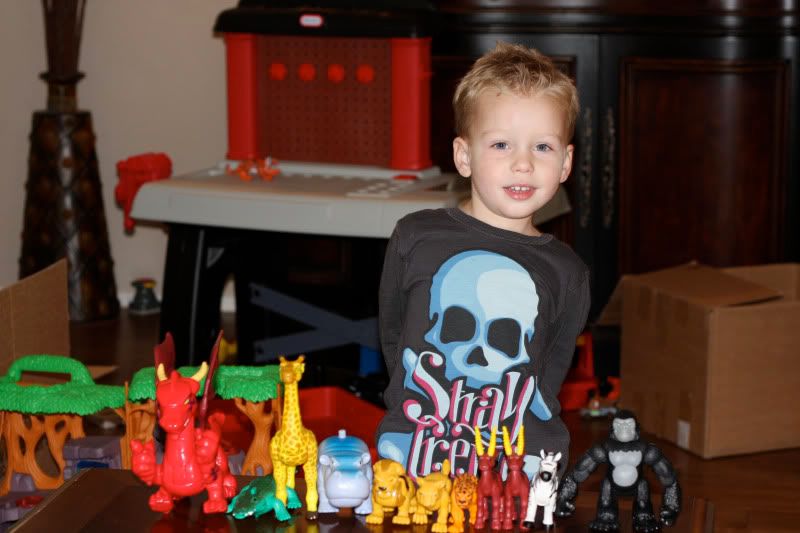 Wyatt's mom gets really creative with presents. I thought this was too cute!
Crew was so excited about all of his new toys. He kept saying, "I Love you guys!"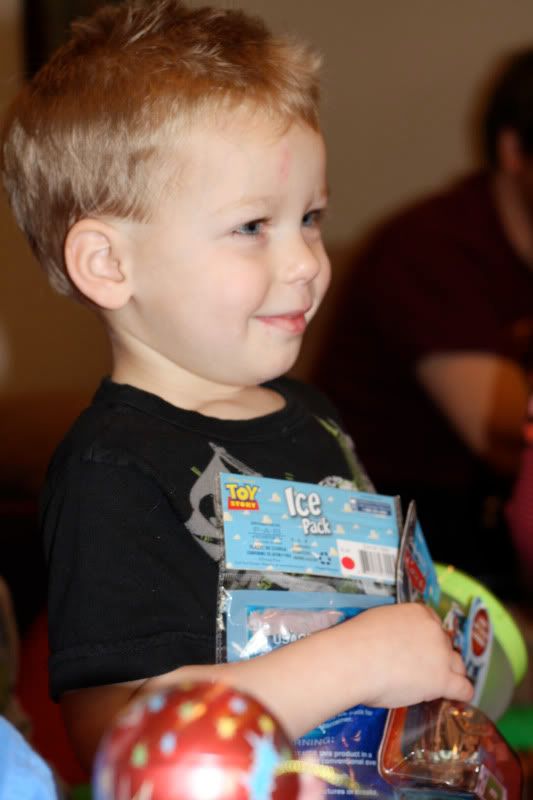 Out of all Hudson's presents, all the balls were his favorite.
Graham and Hudson being silly..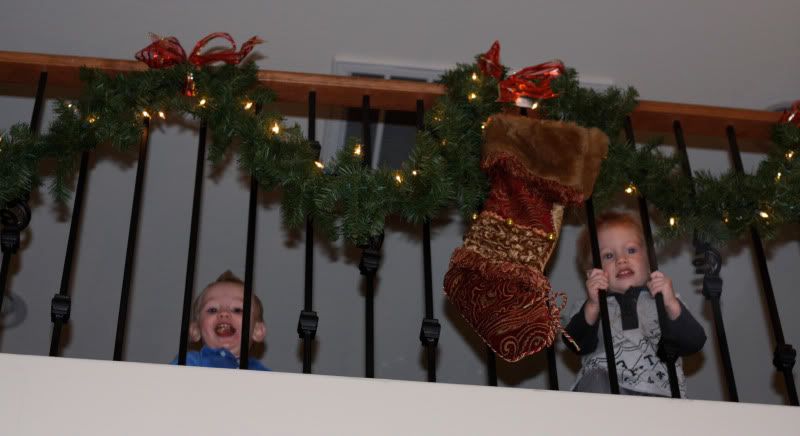 Crew wasn't too thrilled about playing dress up with Bristol.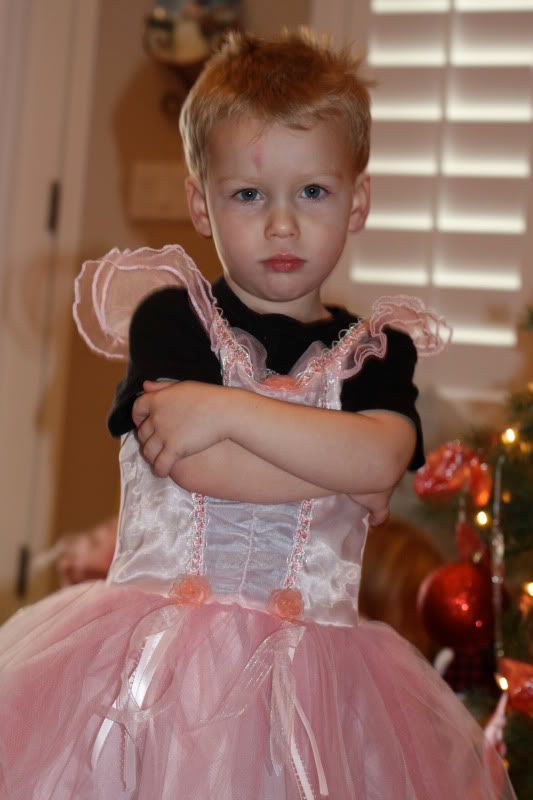 All the Dannels...
All of the Dannels grandkids...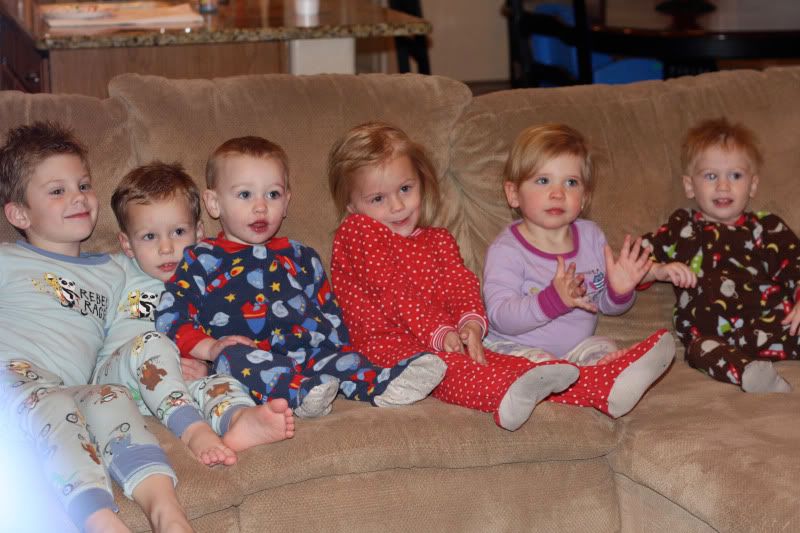 Best Buds. Weston and Crew.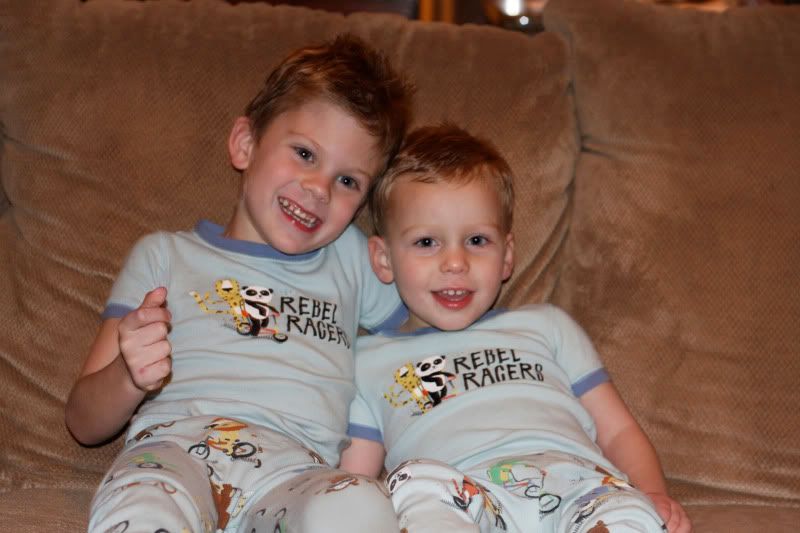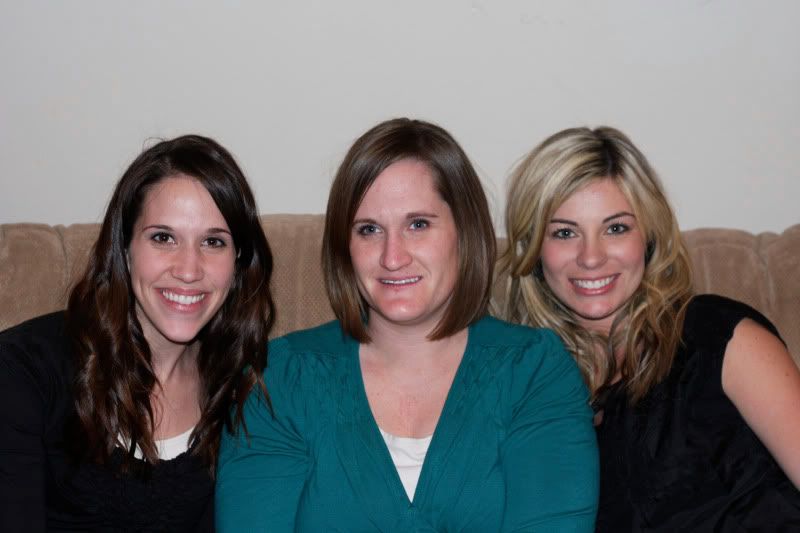 If you tell Hudson to squint his eyes this is what he does: BEFORE: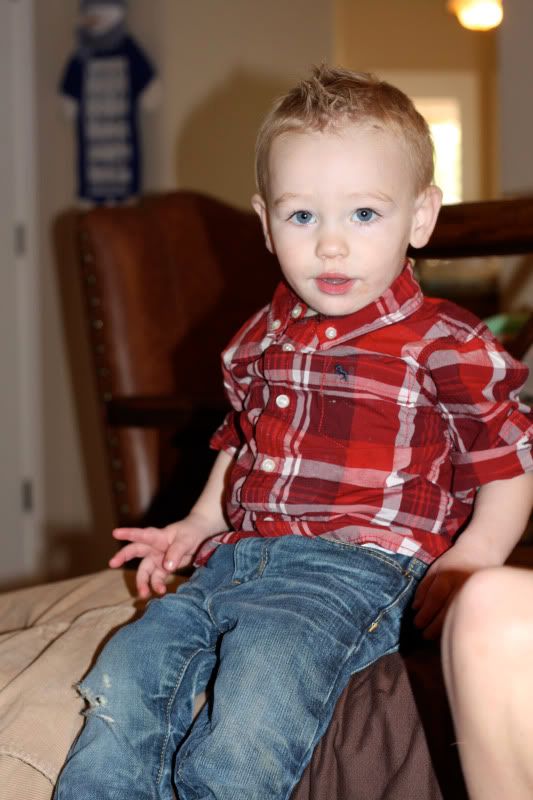 AFTER: he is such a goof ball!